Date: October 28, 2023
Time: 4 to 7 p.m.
Location: Central Park in downtown Henderson, Kentucky
"To live in hearts we leave behind is not to die." – Thomas Campbell
Every year, as the leaves change color and the air turns crisp, communities around the world come together to celebrate Dia de los Muertos, the Day of the Dead. This vibrant and colorful Mexican tradition is a beautiful way to remember and honor loved ones who have passed away, celebrating their lives with joy and reverence.
This year, Henderson, Kentucky, welcomes you to join in this heartfelt celebration on October 28 from 4 to 7 p.m. in historic Central Park. As we prepare for this special event, let's take a closer look at the history and significance of Dia de los Muertos and what you can expect during the celebration right here in our community.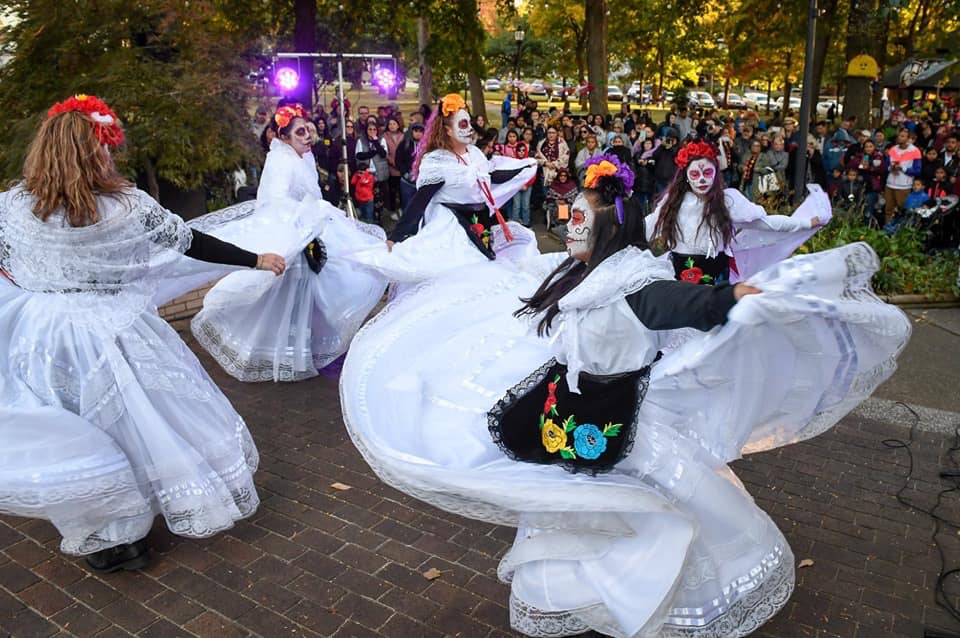 A Rich Cultural Tradition
Dia de los Muertos, or Day of the Dead, is a Mexican holiday with ancient roots. It takes place on November 1 and 2, coinciding with the Catholic holidays of All Saints' Day and All Souls' Day. Far from a somber occasion, Dia de los Muertos is a vibrant, joyous celebration of life.
Families create ofrendas (altars) adorned with marigolds, sugar skulls, candles, and the favorite foods and beverages of their deceased loved ones. The scent of marigolds is said to guide the spirits back to the world of the living, while sugar skulls, intricately decorated with colorful icing, bear the names of the departed.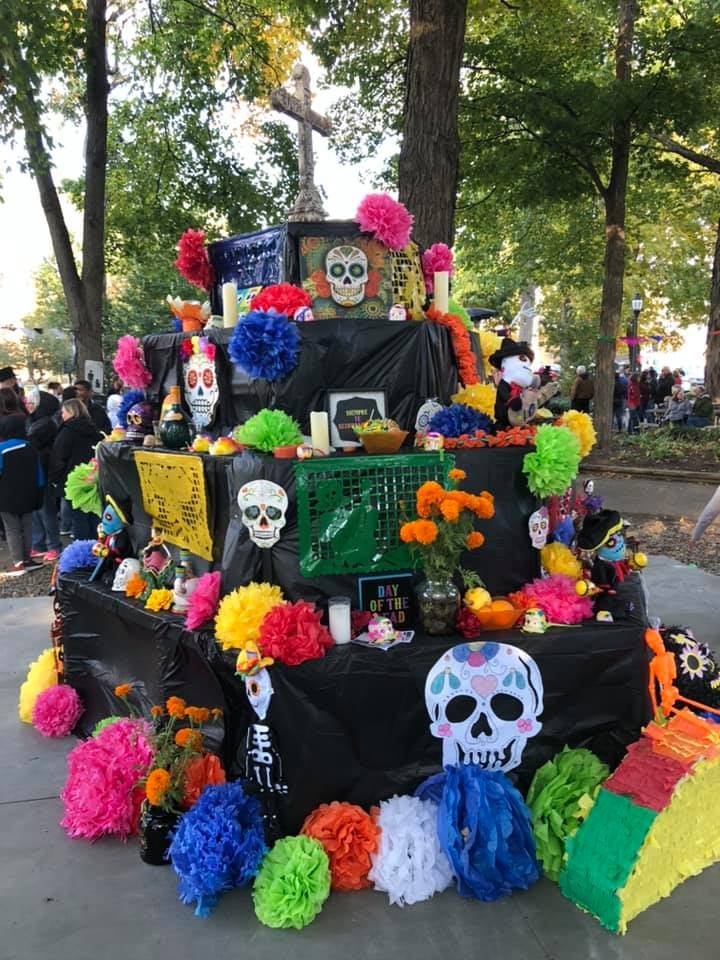 Henderson's Dia de los Muertos Celebration
In the heart of our charming city, Central Park transforms into a colorful tapestry of Mexican culture and tradition during Henderson's Dia de los Muertos celebration. This year's event promises to be a joyful and meaningful experience for all ages. Here's a glimpse of what you can expect:
Ofrendas: Explore beautifully crafted ofrendas dedicated to local ancestors and beloved figures. These displays tell unique stories of love and remembrance.
Face Painting and Sugar Skull Decorating: Join in the festive spirit by getting your face painted with intricate sugar skull designs or vibrant calavera makeup and flex your creative muscle by decorating your very own sugar skull!
Live Music and Dance: Enjoy live music by a Norteño band and dance performances that will have you tapping your feet and moving to the rhythms of celebration.
Food and Crafts: Savor delicious Mexican cuisine and shop for Dia de los Muertos-themed crafts with local vendors. Plus, enjoy a beer garden complete with, yes, margaritas!
Community and Remembrance: Come together with friends and neighbors to remember and honor loved ones. We'll celebrate early in the evening with a kids parade around 5 p.m. that's full of energy and color, and the event will close out with a candlelit procession through the park to honor those who have passed on.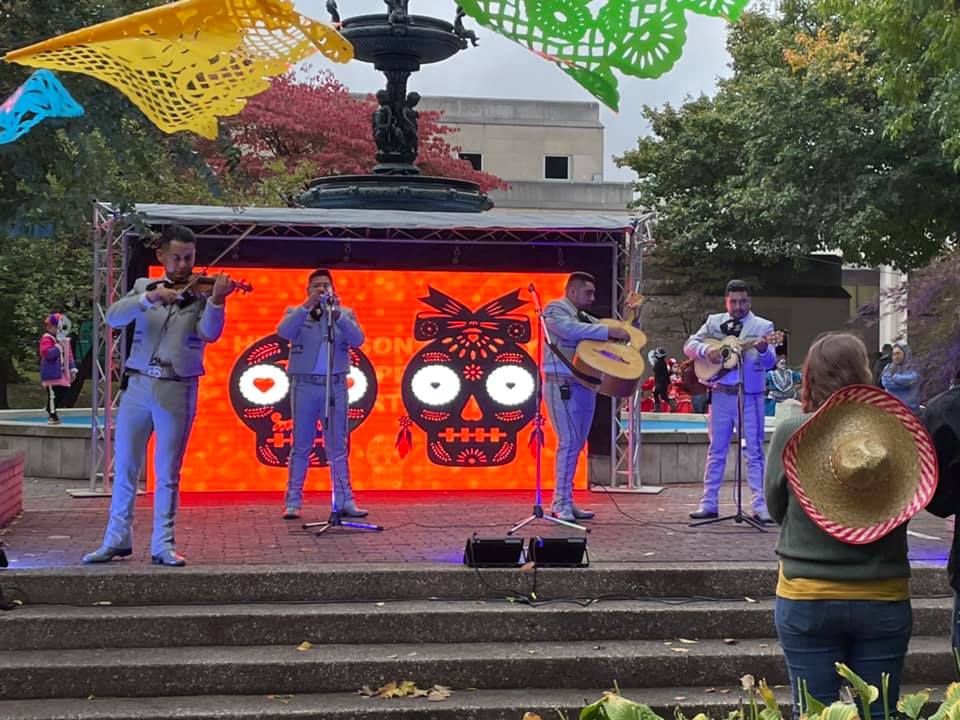 Join Us in Celebrating Life
Dia de los Muertos is a celebration of life, a reminder that our loved ones live on in our hearts and memories. It's a time to cherish the connections that bind us to one another and to celebrate the rich tapestry of life's experiences.
Mark your calendar for October 28 from 4 to 7 p.m., and bring your family and friends to Central Park for a beautiful Dia de los Muertos celebration that will warm your heart and create lasting memories. Let's come together to honor the past and celebrate the present, because, as Dia de los Muertos teaches us, love and remembrance are timeless.