Love locks have been a growing trend around the world since the early 2000s. Couples place their locks on railings, bridges, fences, or gates and throw away the key to symbolize unbreakable love. Initials, names, and anniversaries are scratched or painted on most of them.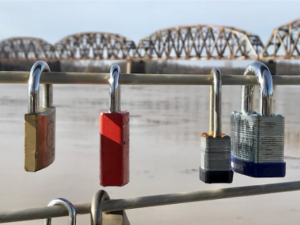 Photo by Instagram user @jacob_kiper
You may be familiar with the famous "locks of love" bridge in Paris, France, where tourists place a lock on the Pont des Arts bridge and throw the key into the Seine River below. A similar trend made its way into Henderson, Kentucky, where locals and tourists have been placing locks on the railing of the Ohio River overlook located in Audubon Mill Park.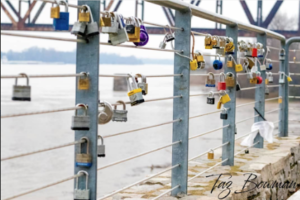 Photo by Instagram user @tazbowman
Padlocks, combination locks, and locks locked to other locks have been popping up on the railing for the last couple of years. We can only assume that in Henderson, couples throw the keys to the locks into the river much like they do in France. Unless the weight of the locks compromises the integrity of the railing, the locks will remain.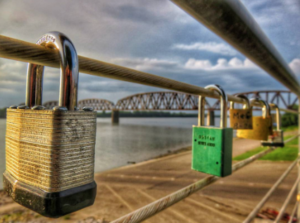 Photo by Instagram user @drum76
You can find this overlook in Audubon Mill Park one block from Henderson's historic downtown. Do some shopping, grab a local take-out lunch, and have a picnic with your love viewing the mighty Ohio in this romantic hot-spot!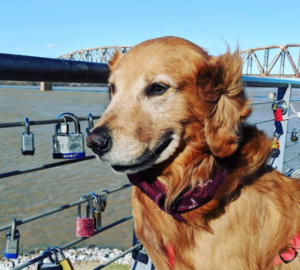 Photo by Instagram user @heartofgoldbodie