Romance & Food Go Hand-in-Hand
The Farmer and Frenchman Story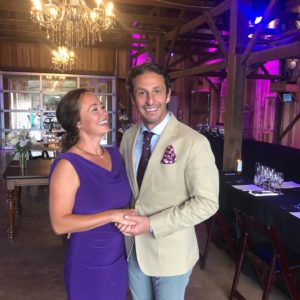 Romance and food go hand-in-hand. The simple and ancient act of sharing a meal together renews bonds, establishes trust, forges new alliances, and celebrates the union of dinner guests. The story of Farmer and Frenchman, an agritourism destination in Henderson County Kentucky, is not just about the union of two culinary cultures. It's also a love story. The owners and operators, Katy, the farmer, and Hubert, the Frenchman, hail from different parts of the world, but their love for gastronomy and hospitality brought them together.
"Food should be slow so that conversations linger… food without conversation isn't a meal," says Hubert. The setting of the meal is just as important as the food. Light the candles, pull out your best china, and dress up for one another. Preparing food together is a romantic act in itself – especially when you need a bottle of wine for the recipe!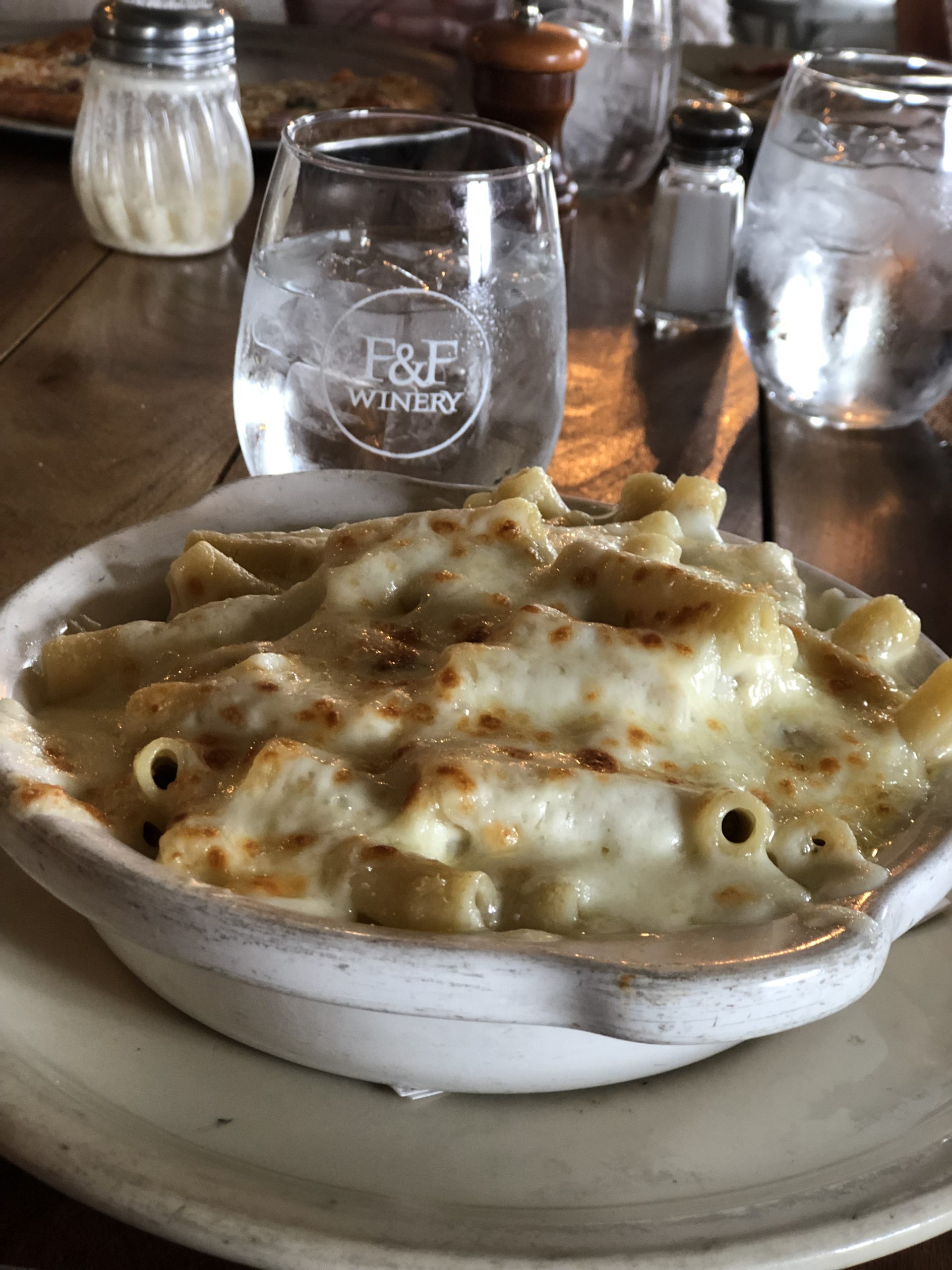 Guests at Farmer and Frenchman get to taste wines, but one of the most intriguing aspects of visiting is hearing their story: how did a country girl from Kentucky meet a Parisian, and why in the world did he move to rural Kentucky? Hubert was living in Miami – following in the footsteps of his restauranteur father. His career started in Paris as an engineer, but he soon left that profession to follow his father's legacy and opened a small restaurant in Miami. Katy was working on her PhD research in Anthropology, studying food and politics in South Florida. On a chance encounter they met and fell in love! They took full advantage of touring, studying, and conducting participant observation on all things culinary.
"We were lucky enough to be around famous chefs and brand ambassadors for renowned wineries. Hubert had connections with the French Expat culture of Miami, and in this little enclave we learned so much about wine and food. I didn't know it at the time, but I was learning these invaluable lessons that serve me today with my own restaurant. I just thought we were having a magnificent time dating!"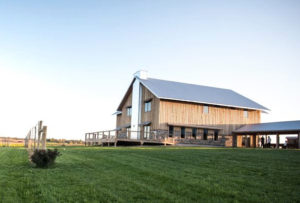 After over a decade in Miami, Hubert was ready for a simpler, slower paced life. Katy never imagined that her globetrotting Parisian would want to move to her hometown, Henderson Kentucky.  "You'd never believe that life on the beach and the glamour of the city would grow old, but there is a charm that Kentucky has that we Kentuckians often take for granted. To Hubert, our little town is exotic."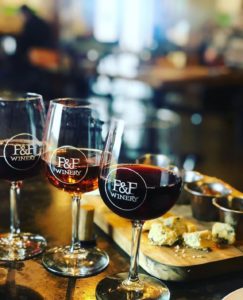 In France, owning a vineyard and winery is nearly impossible without immense wealth or centuries of inheritance. Being the location of the first commercial winery in the United States, Kentucky has a rich history of wineries, and there is much opportunity to create a vineyard and winery from scratch. Hubert first saw the land when his in-laws took him to visit the family farm outside of Henderson. Located on a highway, it was easily accessed, though secluded. Most important was the 1940 barn constructed by Katy's great-grandfather that was still standing. Hubert's vision spread from there. The barn was rehabbed and became the center point of Farmer and Frenchman. The vineyard was planted and the winery, café, and luxurious guest cabins grew from there. From 2016 to 2020 they've grown from a family only operation of six to 36 team members. Farmer and Frenchman has hosted hundreds of weddings and caters to café customers from across the region. The menu is straightforward: continental French and Italian classics with local ingredients. Many of the dishes feature local produce from just a few miles away, and some straight from the Farmer and Frenchman garden.
Hubert's ancestry is Italian, although he was born and raised in Paris. "You can't go wrong with that kind of culinary background" says Katy. When asked to describe what dish she fell in love with Hubert over, she answers, "Champagne and caviar!" Hubert laughs and says, "you didn't try that until years after we met. You didn't love me until then! What about your first macaron from Paris with me?"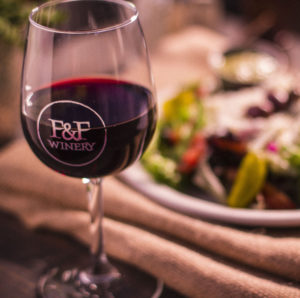 A dish they can agree on is beef bourguignon, a family recipe that has become a mainstay on the menu. "When we opened, I had to teach my team what I knew – which was the French and Italian dishes we made while I was growing up. I have a very bad memory, so I just brought my teachers to the restaurant to stay with us and help me train our team!" Beef bourguignon, Farmer and Frenchman style, was first introduced by Hubert's mother. It is a classic French dish – popular in metropolitan bistros, and country kitchens. Julia Child describes it as "one of the most delicious dishes concocted by man." It is braised beef shortribs with plenty of red burgundy wine, with mushrooms and potatoes. Simple and delectable, a crowd pleaser. Pinot Noir is best, a stronger wine like Cab Franc will dry out the meat. Go for longer and slower cooking methods for the best results. Pair with the same wine that you cooked with. Don't forget a salad and white wine to start.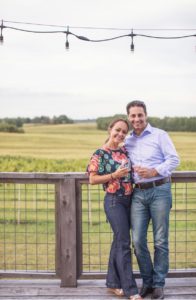 So, cook together. Share the wine, and get dressed up for one another while the dish is simmering. Light the candles, and talk about your past, present, and future dreams. Hold hands, and turn off the phone. Make it a slow dinner, with conversation as the centerpiece, and remember that sharing a meal together is a most ancient and sacred foundation to love.