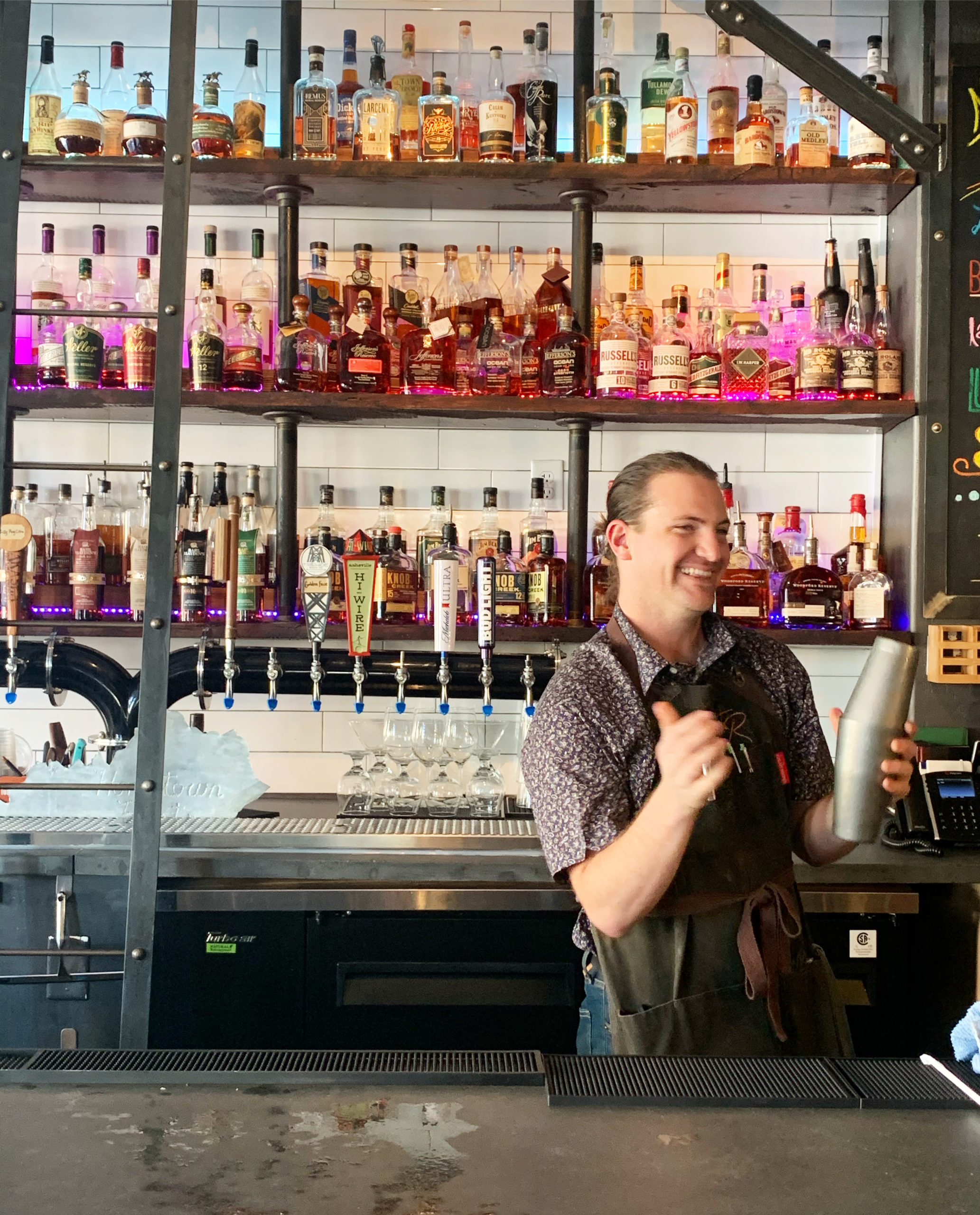 Wrapping up Dry January and looking for extra inspiration for this weekend's mocktail of choice? Our friends at Hometown Roots have created the most perfect wintery concoction and are spilling the spritz on how to DIY. Now presenting for all of you homegrown mixologists… the Kentucky Winter Spritzer, a beautiful blend of cranberry puree, herbal simple syrup, and fresh-squeezed lemon juice, topped with Kentucky's signature soft drink, Ale-8.
Kentucky Winter Spritzer
To make the Cranberry Puree:
12 oz. fresh cranberries
1 Granny Smith apple
1 3/4 cups sugar
1 cup water
Juice and grated zest of one lemon
Juice and grated zest of one orange
Cook cranberries, sugar, and 1 cup of water in a saucepan over low heat for about 5 minutes, or until cranberry skins pop open. Add apple, zests, and juices and cook for 15 minutes. Remove from heat, let cool, and puree in a blender.
Now for the Herbal Simple Syrup:
3 sprigs sage
3 sprigs thyme
3 sprigs rosemary
2 quarts water
2 quarts sugar
Bring all ingredients to a boil and reduce to simmer for 10 minutes. Let cool and strain.
Next up, the main event: the Kentucky Winter Spritzer:
3/4 ounce cranberry puree
3/4 ounce fresh squeezed lemon juice
1/2 ounce herbal simple syrup
Ale-8
Combine cranberry puree, lemon juice, and herbal simple syrup in shaker with ice. Shake vigorously. Strain over ice in highball glass. Top with Ale-8. Garnish with rosemary sprig and enjoy. To enjoy as a cocktail, not a mocktail, add Tito's vodka.
Not much of an at-home mixologist? Just head to Hometown Roots! Hometown Roots combines over the top Southern comfort food made from locally sourced ingredients with a reimagined urban atmosphere and close attention to detail.