|
November 2, 2020
|
Comments Off

on Five Reasons to Celebrate the Holidays at Farmer and Frenchman
|
Uncategorized
Five Reasons to Celebrate the Holidays at Farmer and Frenchman
Guest Blog by Caitlyn Kirchoff
Halloween is officially over which means it's time to start planning for the holiday season! While the holidays might look a little different this year, there can still be plenty of jolly and cheer. If you are still looking for a way to celebrate the holidays, let us tell you why Farmer and Frenchman Winery is your go to place.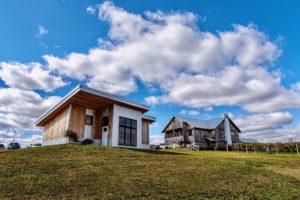 F&F has three beautiful guest cabins for the perfect getaway. The cabins are a fairly recent addition to the winery but have stayed busy! With a king size bed, pullout couch, walk in shower, mini fridge and more, these solar powered cabins that overlook gorgeous farmlands provide an experience like no other. Guests in the cabins can request wine upon arrival and dine in or order room service for a more socially distanced experience. Guests can enjoy self-guided hikes, book massages, and schedule vineyard tours. The cabins also have WIFI and a private patio. Whether it's for the holidays, birthday, anniversary, or just a simple getaway, the cabins are perfect for good ole R&R. If you want to give a cabin stay as a gift, cabin gift certificates can be purchased here.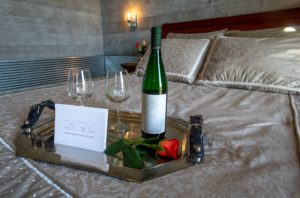 F&F has socially distanced seating available. Although the colder weather has moved into Kentucky, we have adapted to continue providing socially distanced seating. All of our patio seating is now inside our temperature-controlled barn that has exquisite chandeliers. The barn has high ceilings and ample space for plenty of air flow. The barn is also remaining at 50% capacity, so all parties are safely distanced from one another. In addition to our barn seating we still are operating at 50% capacity inside, and we have promenade seating for our larger parties. The promenade area is outdoors but is covered, has amazing heaters and vinyl siding to help keep the area comfortable. To make lunch or dinner reservations you can call or text 270-748-1856.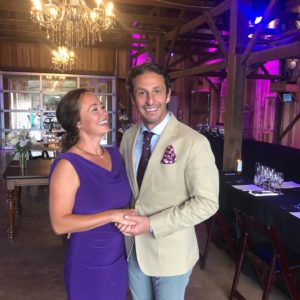 Your out of town guests deserve to be treated. If you have grandparents, in-laws, cousins, etc. traveling to the area for the holidays you need a way to entertain them. Leave it to us. Customers rave about our farm fresh ingredients and quality of food. Our new menu includes a French inspired section that includes Beef Bourguignon, Chicken Chasseur, Duck Confit, and Pork Chop a la Moutarde. These French dishes can't be found anywhere else in the area. Of course, during Covid-19 a trip to France would be pretty hard to pull off, but a trip to Farmer and Frenchman gets you pretty close. Our staff is highly trained in assisting with wine pairings so you can add the perfect wine to your meal. We also have dinner specials every night that are hand-picked by our kitchen team. In addition to our French Quarter and daily specials, our regular menu includes fan favorites such as lasagna, chicken parmesan, and baked eggplant. With personalized service and excellent food, your out of town guests will leave with a memorable experience.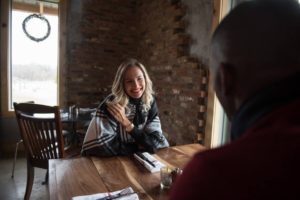 We are still offering to-go orders and family style specials. If you want to have delicious food at the comfort of your own home, you can call and place a to go order and enjoy our curbside pickup. For a contactless transaction, customers have the capability of paying over the phone and then opening their trunk so our staff can put the food in the vehicle. To go orders are extremely limited on the weekends due to high demand and peak business hours. To place a to go order call or text the winery at 270-748-1856.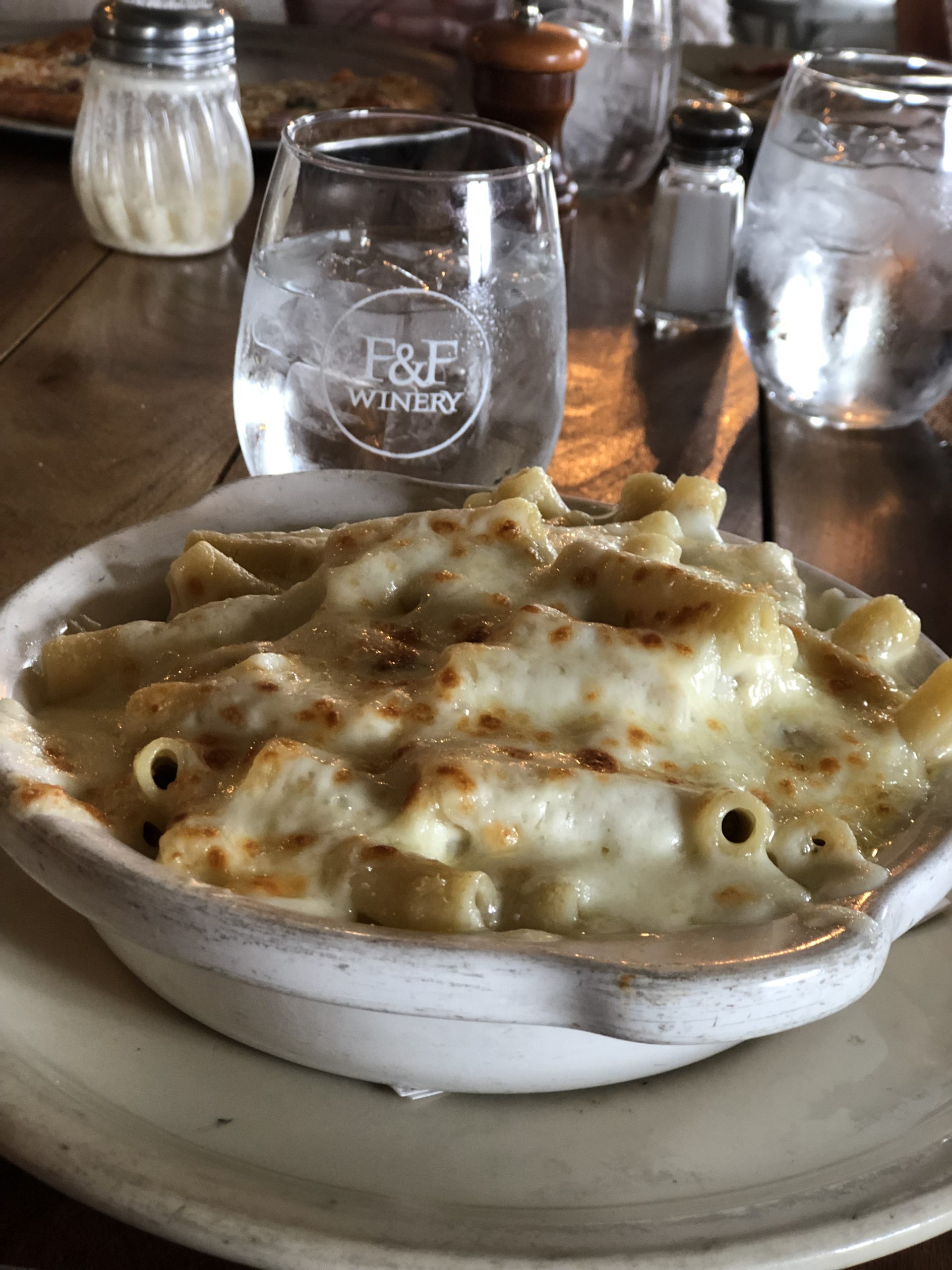 We have plenty of Christmas gift for everyone including limited edition Holiday Wine Baskets! In recent months we launched our first ever online store. Customers can shop F&F merchandise, and have it shipped directly to them. Some of our newest items are wine tumblers and F&F tote bags. Gift certificates to the winery are also available for purchase on the online store. In the spirit of the Holidays, we have some exclusive bundles that offer great savings. Available for in store pick-up only are our Holiday Wine Baskets. Each basket includes two bottles of wine, two wine glasses and a wine key wrapped in basket and cellophane with a bow. Gift baskets can also be customized, and any product can be added to the basket. To purchase a gift basket, stop by or place an order over the phone, 270-748-1856. Wine can also be purchased by the bottle or case and picked up. Get an early start on your Christmas shopping and get most of it done in one place. Who doesn't love wine as a gift?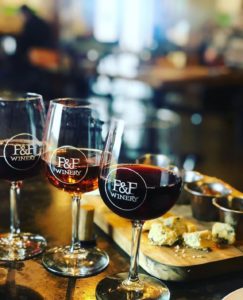 F&F Holiday Wine Baskets
Sweeter than Sugar
2 Sweet Wines
2 Wine Glasses
1 Wine Key
$52
Berry Happy Holidays
2 Berry Wines
2 Wine Glasses
1 Wine Key
$47
White Christmas
2 Dry Whites
2 Wine Glasses
1 Wine Key
$52
Red Holly
2 Dry Reds
2Wine Glasses
1 Wine Key
$68
If you have any questions about reservations, cabins, gift certificates, merchandise, etc. feel free to contact us at 20-7481856 or email [email protected]. We know that the holidays are looking different for us as a business and probably for you and your family, but we are in this together. We look forward to continuing to serve our community and adapting to meet your needs while keeping everyone safe and healthy. Happy Holidays from Farmer and Frenchman!