Henderson has more fine 19th century homes and buildings than in any other county in Kentucky, with the exception of metropolitan Louisville and Lexington.  Please join the Henderson Tourist Commission for a tour of our hometown.
But first, let's brush up on some architectural terms used to describe these homes.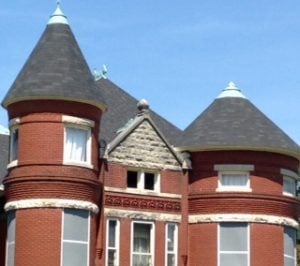 Chateauesque – This style of asymmetrical masonry construction has a façade composed of advancing and receding planes.  These houses have steeply pitched hipped (and sometimes gabled) roofs, topped by iron cresting or finials.  Many have decorative gabled wall dormers. Carvings may ornament the dormer gables and window and door surrounds.  Chimneys are tall and have decorative corbelled tops.  Round towers and spires topped by a conical roof are usually present.  Large entry doors are often highlighted by round or gothic arches.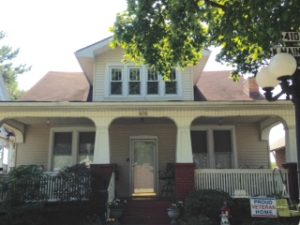 Craftsman – One or two stories with deeply overhanging broad eaves and exposed rafters or decorative brackets under the eaves.  This style typically has a wide front porch with tapered, square columns supporting the porch roof.  Roofs are generally low-pitched and gabled.  Double-hung windows are multi-pane on top with single pane bottoms.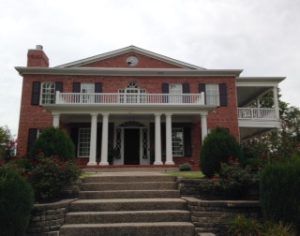 Colonial – Rectangular, typically two-storied, and fairly symmetrical in style. Characteristics include steep, side-gabled roofs, a centered front door and the same number of small, multi-paned windows on either side of and above the door.  There is either a central fireplace or fireplaces at both ends of the house.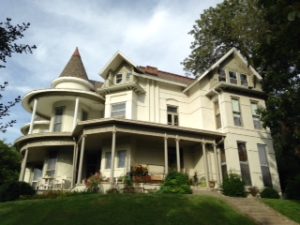 Eclectic – An architectural style that draws from several sources.  Prosperous Hendersonians of the Victorian period who traveled throughout the US and Europe at this time tended to combine elements from several different styles.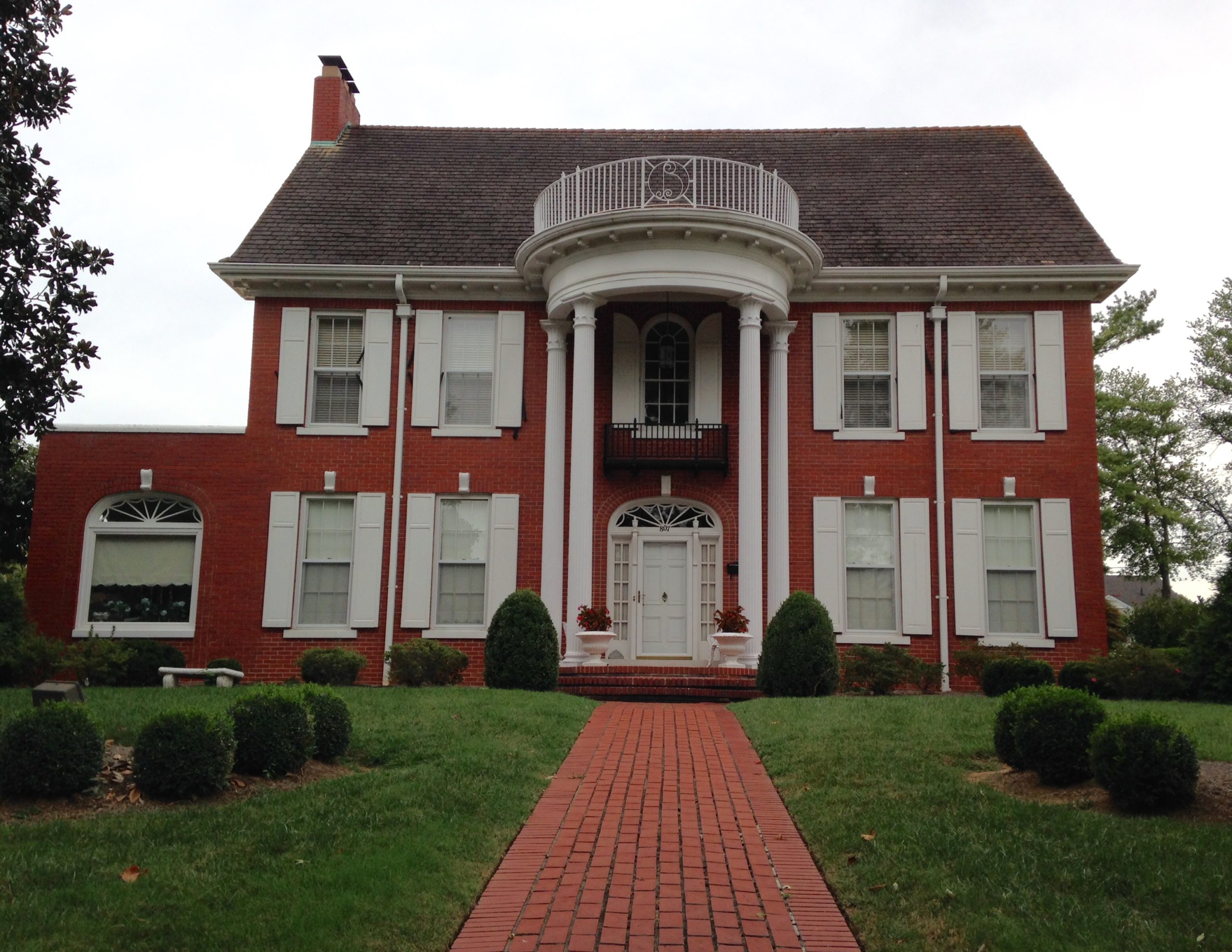 Federal – This symmetrical design, often made of brick, includes a simple doorway with surrounding ornamentation; an elliptical fan-shaped window atop the door was a popular part of this style while other windows are symmetrical and simple; tall, slender pilasters and columns frame the entrance; steps leading to the entry are often curved steps with iron railings.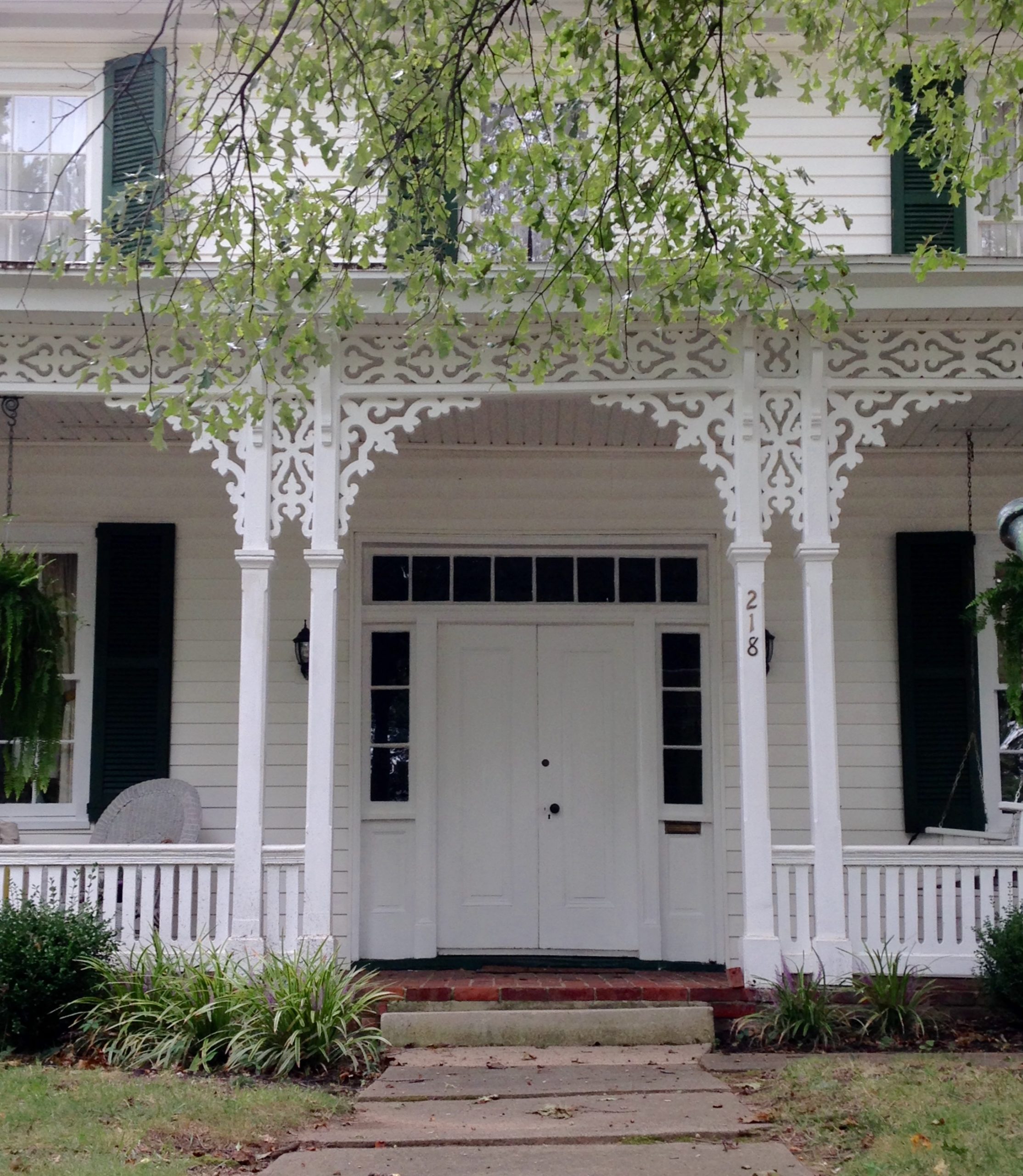 Georgian – A classic Georgian home is square or rectangular, usually made of brick, and features symmetrical windows, shutters, and columns. Emphasis is typically placed on the middle front entry often embellished with pediments, arches, and columns.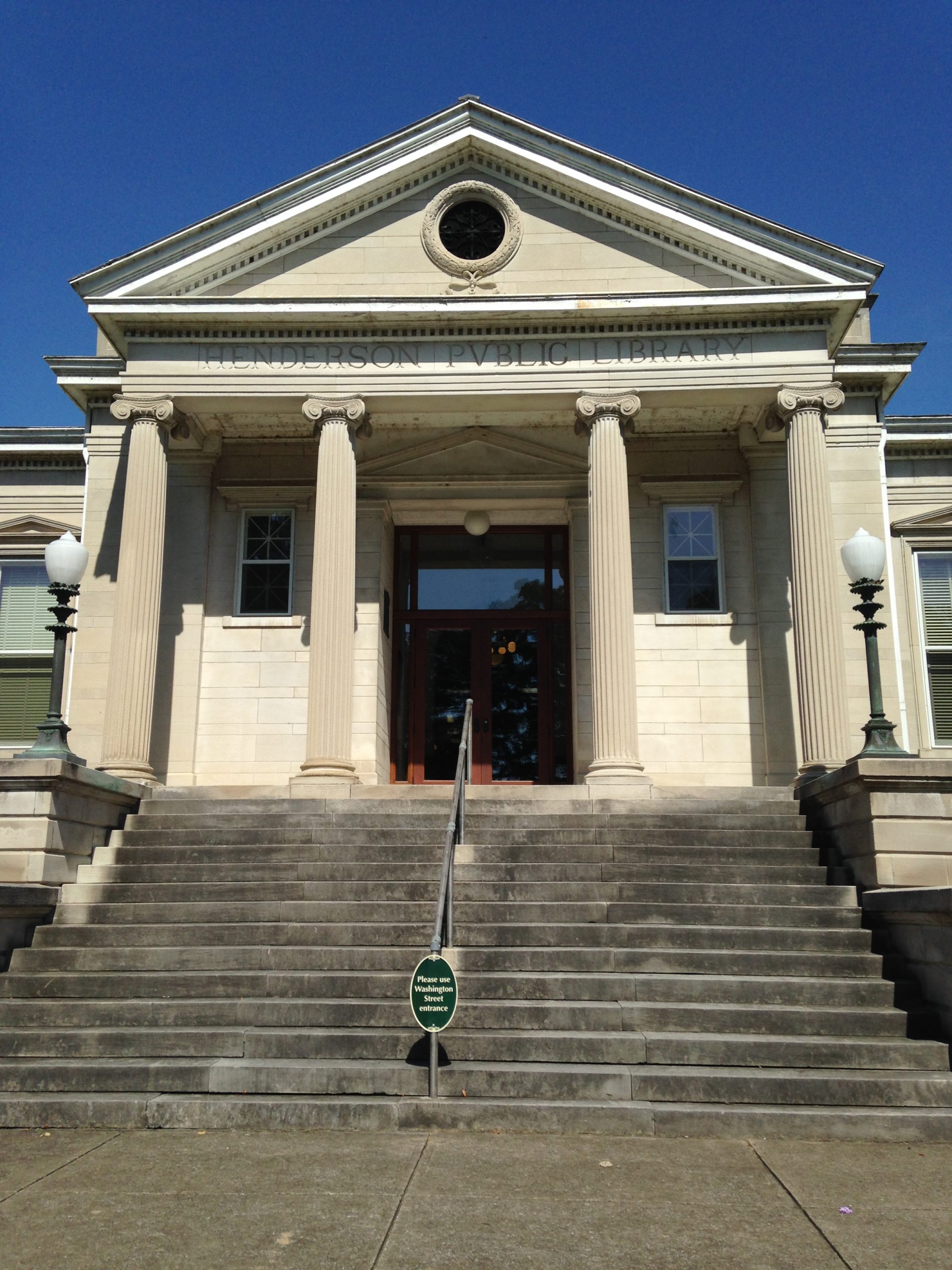 Greek Revival – Popular for both private and public buildings, this style appeared in the 1820s and really flourished during the 1830s through the Civil War. Defining characteristics of Greek Revival homes include a symmetrical shape, pilasters, columns, a porch entry, a window in the pediment, and plain or highly decorated cornices and friezes. Chimneys were placed as far back as possible to look more like a Greek temple.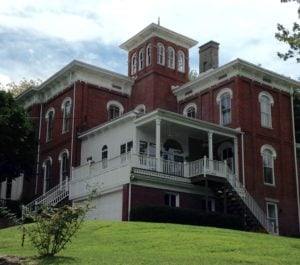 Italianate – This style was very popular in Henderson around the time of the Civil War.  Characteristics include a low-pitched or flat roof; highly symmetrical shape; tall appearance with two-four stories; wide, overhanging eaves supported by a row of decorative corbels; a square cupola; a porch topped with balustraded balconies; tall, narrow windows with round or arched tops and ornamental hoods; a side bay window, often two stories tall; heavily molded double doors; and textured quoins on masonry buildings.
Queen Anne – These homes, popular in the 1870's, are often asymmetrical with more than one story, and  usually feature a large wrap-around porch with fancy woodwork. Multiple building materials such as stone, brick and wood may be used.   A variety of shapes and textures are used including gables, dormers, chimneys, spindles, gingerbread trim, and horizonal decorative bands.  Towers and turrets are often found on front corners.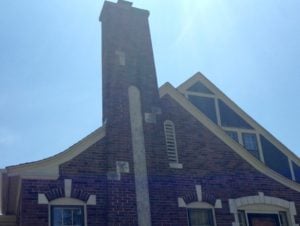 Stick – A popular design in the 1860s and '70s,  the Stick style favored an imitation half-timbered effect, with boards attached to the exterior walls in grids.  Other characteristic features included attached open stickwork verandas, projecting square bays, steeply pitched roofs, and overhanging eaves. Angular and vertical elements were emphasized. Though associated with Gothic, Stick style made less use of gingerbread.