"Out-in-the-County": (adjective) A phrase used by residents of Henderson, Kentucky (see also: Hendersonians) to describe destinations that are outside of the city limits. Some of these destinations include: country stores, produce farms, corn mazes, and more.
Farm Experiences:
Berry Picking at High Hill Orchard + Farm:  Have you ever been to a you-pick berry patch? That's what High Hill Orchard + Farm (located at 1018 Alves Ferry Road) specializes in. When you visit, you can pick your own blueberries and blackberries! The picking season lasts from the beginning of June to the end of August. Their hours of operation through the season are Tuesday, Thursday, and Saturday from 7:30 a.m.-3 p.m. You can read High Hill's full story here.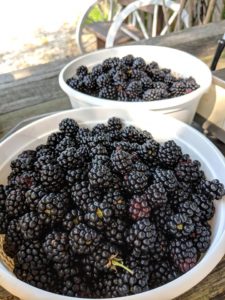 Corn Maze at Cates Farm: Cates Farm Corn Maze & Pumpkin Patch, located 8132 Pruitt-Agnew Road, is a must-do on the fall-family-fun itinerary in Henderson. With general admission to Cates Farm, you can pick your own pumpkin, go through a challenging corn maze, ride the hayride, and attend bonfires. Children can ride the barrel train, jump on the jump pad, go through a straw maze, and play in the corn box. Plan a visit from September 14th through October 31st on Fridays from 4 p.m.-9 p.m., Saturdays from 10 a.m.- 9 p.m., and Sundays from 1 p.m.- 7 p.m. Read more about Cates Farm here.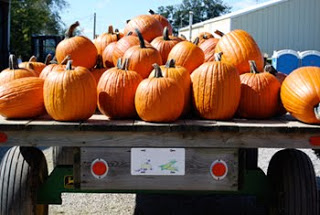 Home-Cooked Meals:
Niagara General Store: Niagara General Store, located at 3949 KY-416, has been Niagara's staple hangout for over 40 years, and it still continues to be the best spot in the community to sit down, grab a sandwich, and chat. Their menu consists of a full breakfast menu, appetizers such as fried green tomatoes, mozzarella sticks, and fried pickles, fresh cut sandwiches, salads, burgers, corn dogs, chicken strips, and lots of sides. Homemade stews, soups, and desserts are available as well. Be sure to follow them on Facebook to find out about special events such as outdoor movie nights and fish fry events!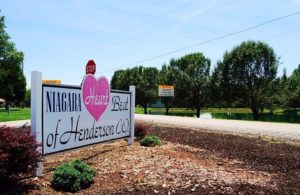 Cagey's General Store: Cagey's General Store, located just over the Spottsville Bridge, is a general store that serves, according to its patrons, "the best strombolis and pizza around." It originated in 1867 and has located in the same place since. The original building burned down in 1935, with the construction of the current building wrapping up in 1936. In the flood of 1937, "the water was as deep as the top of the windows" of the store. The store sells groceries, drinks, and fishing bait and supplies. Fresh items include cold cut sandwiches, strombolis, pizzas, hamburgers, cheeseburgers and donuts on the weekends. Cagey's is also one of the few country stores that still sells fuel.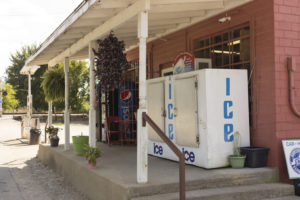 Unique Experiences:
Basket Weaving at Hillcrest Baskets & Greenhouse:  At Hillcrest Baskets & Greenhouse, you can find fairy garden decorations, Kentucky Proud foods, garden accessories, and hand-woven baskets! Driftwood, seagrass, gourds, and tree bark are all incorporated into their baskets. They also offer specialty basket weaving classes, where you can weave your own blanket basket, fruit basket, picnic basket, and more! Read more about Hillcrest here and follow them on Facebook to find out when basket weaving classes are available!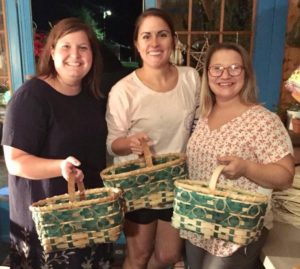 Heritage Quilt Trail: Henderson's quilt trail began in 2013. Now, there are 48 quilt squares in Henderson County that are all drawn and painted by volunteers. The trail invites people to explore country roads and appreciate the beauty of history and art on the buildings and barns around the county. Each trail has its own name, story, or dedication. Maps & guides for the trail can be found at the Cooperative Extension Office and The Depot Welcome Center.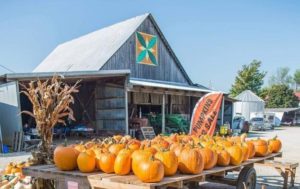 Shopping:
Yellow Horse Boutique: Located at 9603 Highway 136 East in the community of Niagara, this women's boutique is a hidden gem! They offer the latest trends in women's boutique clothing and accessories. Find them on Facebook at @YellowHorseBoutique.
Interested in exploring the county a little bit more? Check out our Outdoor Activities page to find more places to discover nature in Henderson!