As folks begin traveling again to visit friends a family, we've enlisted local innkeeper Greg Gibson to share his best tips for exuding our famous Henderson hospitality to your overnight guests. Take it away, Greg!
Sometimes it may seem challenging to prepare your home for guests, but the key is a little pre-planning and hospitality, a welcoming persona and a few little extra special touches here and there to make your visitors feel comfortable and at home. Here are just a few tips for being the perfect host for your overnight guests.
General Tips
Spring clean even if it's the fall.
The phrase cleanliness is next to Godliness always applies here. Make sure you've thoroughly cleaned your home and checked off all those to do items you've had on your list for months. This can include deep cleaning each room of the house, adding new rugs, decluttering, small house repairs or finally getting to that small redecorating project you've had on your list for a while.
Know your arriving guest's names.
Everyone likes to be called by their name so make sure you've memorized or have your guest's names written down. It's always nice to have a welcoming note, basket, card or gift of flowers in their room, this really goes a long way in making them feel special. Also, help them with their luggage. After a long drive the last thing your guests wants to do is haul in their luggage.
Have a basket of local menus in a common area.
We've found our guests appreciate being able to look at their walkable dining options and review restaurants menus prior to selecting a place to eat. A basket located in the living or family room is the perfect way for them to peruse their options and ask you for any details or recommendations.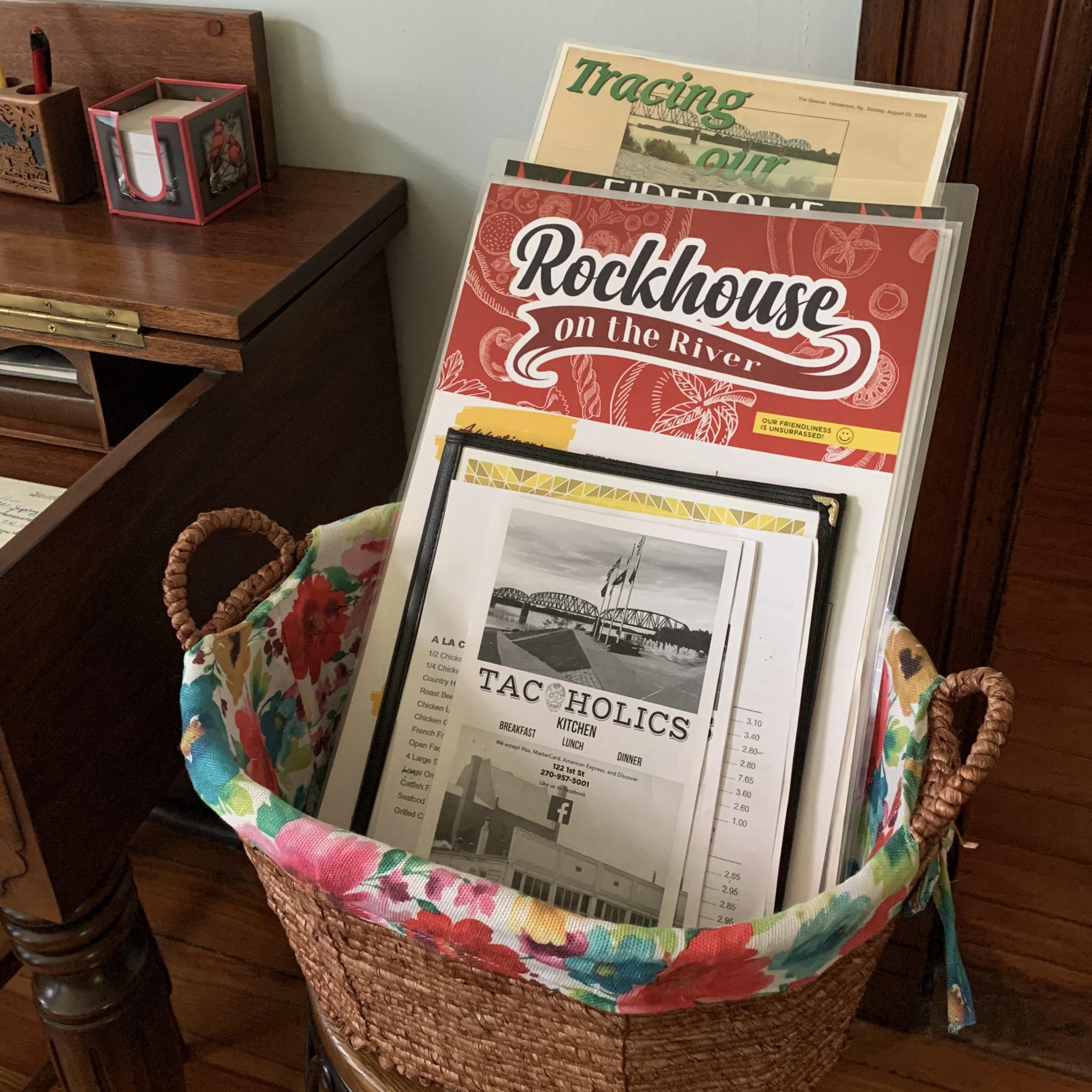 Everyone likes snacks.
Stock the refrigerator with cold drinks, water and the type of beverages your guests enjoy. Have teas and coffees, (especially if you have a Keurig or hot pot) so they can make themselves a warm drink on those cool early mornings. Also, we have a couple of baskets, lined with a gingham napkin with sweet and savory snacks just for when the urge hits you between meals. The idea is to make it easy for your guests to grab a quick snack whenever they want.
Have a table of local attraction promotional materials.
You don't want your guests to feel like there's nothing to do so why not showcase some local points of interest. This could include a range of activities from simple favorite shops, to hiking, boating or bicycle riding. Make sure you point out the Ohio Riverwalk as a must see while their visiting as well as Audubon Park and the sloughs. You might also suggest a visit to one of our local wineries for those wine enthusiasts.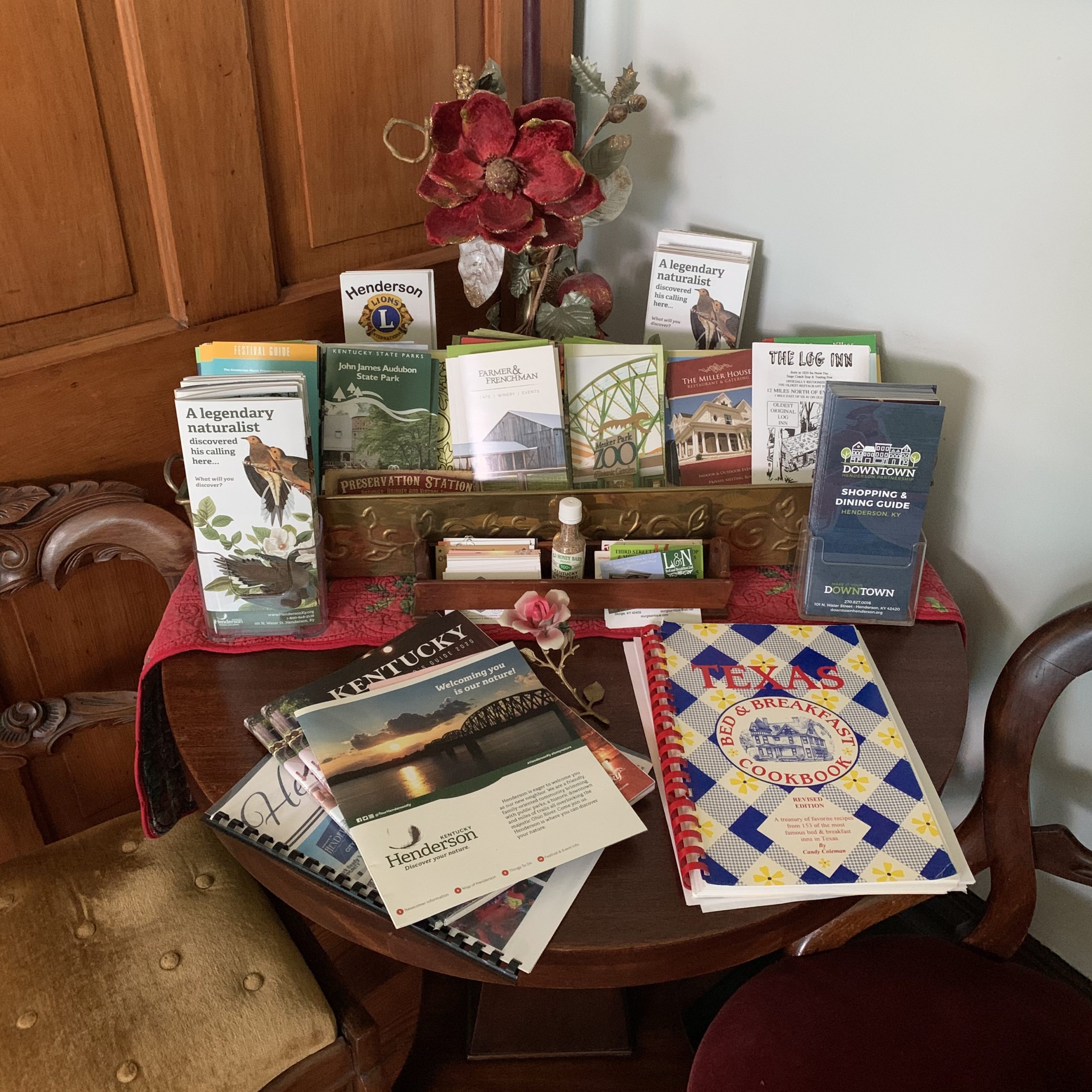 Breakfast options for those discerning pallets.
As a bed & breakfast operator we've found it's a good idea to give breakfast options. You may have a gluten intolerant, vegetarian or vegan staying with you so it's a good idea to have multiple options to offer your guests. Also, timing is everything so make sure you clarify the time and place breakfast will be served.
Bedrooms
Comfy beds make all the difference.
Make sure you have nice, clean sheets, plenty of pillows some folks like more than two, and extra blankets and comforters in clear view.
Place current local magazines in their room.
A small collection (2-3) local publications will make your guests feel welcome and give them some ideas and background about the area. If there's a bookcase or basket in the room, it's not a bad to have a cross section of reading material in the form of books for those early risers or night owls.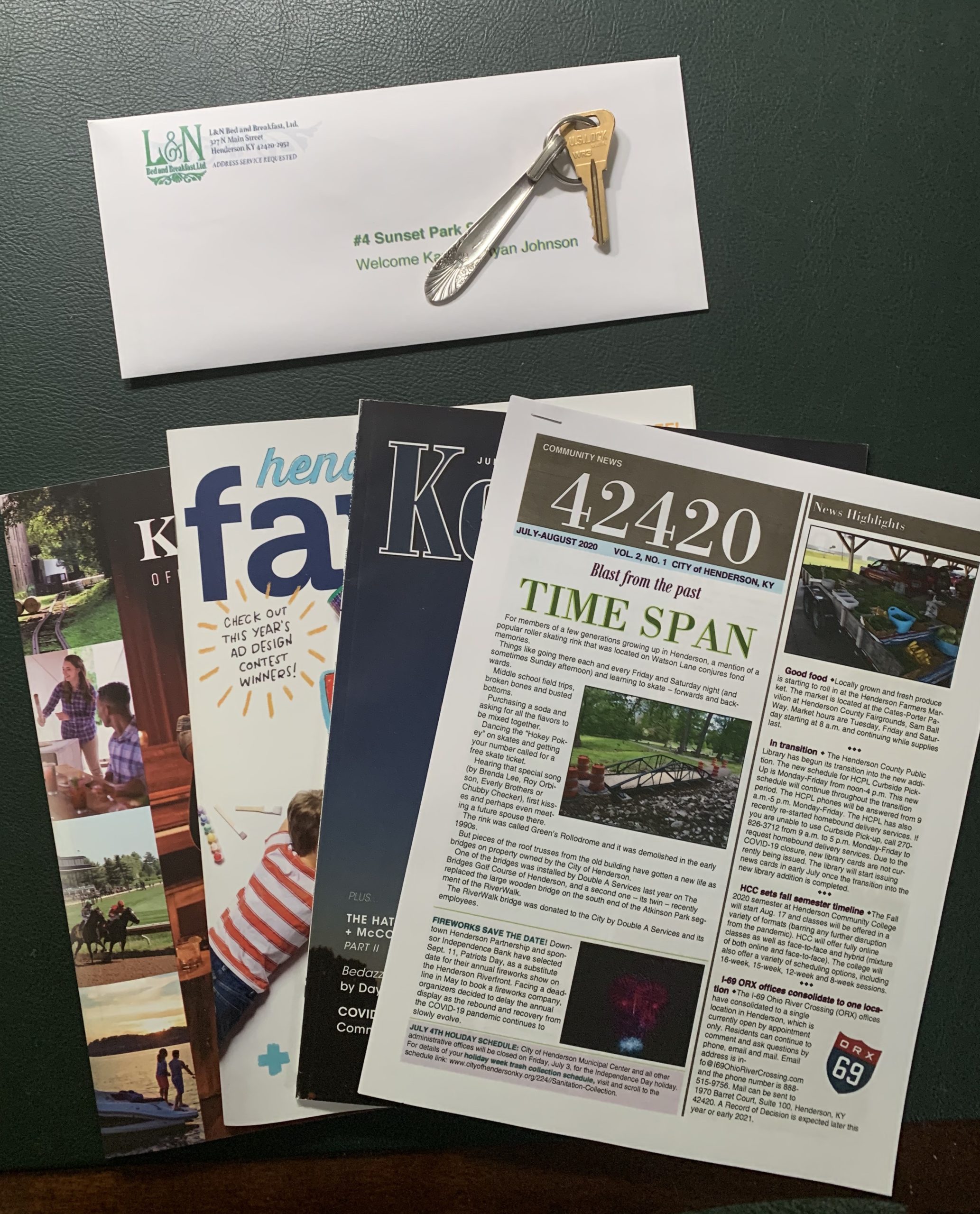 The devil is in the details.
Unused guest rooms or those rooms not used as frequently can go unnoticed in the routine care of the home. You don't want your guests sitting in the dark so check the light bulbs, (we've gone to the energy efficient LED bulbs, they last forever.) Also make sure the clocks are set to the right time and TV remotes have new batteries and are in working order. One of the biggest questions is do you have high speed internet? And of course, the answer is yes!
Bathrooms
Soft towels let your guests know you care.
Don't let the guest's bathroom be the repository for old, dingy, raveled towels. Buy some new ones to make your guests feel comfortable and at home. Make sure you lauder them with fabric softener. Other details include folding the toilet paper in the shape of a "V" to let your guests know their room has been serviced. Provide travel size toiletries such as soap, shampoo and/or body wash and lotion. Having a welcome note outlining with any house rules and details along with an envelope with their name on it accompanying their room key is always a must.
Reviewing and incorporating these tips into your planning process before your guests arrive can make all the difference in the world in your guests stay and your ability to relax and enjoy them.
Greg Gibson is Innkeeper Manager for the beautiful L&N Bed and Breakfast, a historic 1890's home located at 327 North Main Street. In 2020, L&N will celebrate 25 years of welcoming guests to downtown Henderson.