Escape from city livin' and take the slow road to one of Henderson, Kentucky's cherished family farms. In this Homegrown Series, we will be spotlighting local farmers and family-run orchards. Get to know our farm fresh community and learn about why agricultural roots run deep in Henderson!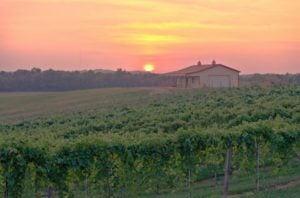 The story of Boucherie Winery began over 30 years ago when Johnny Boucherie and his step-father sold the fences and cattle off of the property that is now the vineyard. "I was traveling to the Napa Valley area of California, and when I came back I told my step-father that we should try planting grapes," Johnny recalled. "We did and it wasn't successful." At that time, the state of Kentucky had been promoting agriculture, and particularly, the planting of wine grapes. "I went to lots of classes and seminars. With the state's help, we started planting grapes again," he said. Johnny had practiced in beer and wine making for 20 years before he started the business. "I had already learned and made my mistakes before I started this. It was just a matter of scaling it up to a commercial level."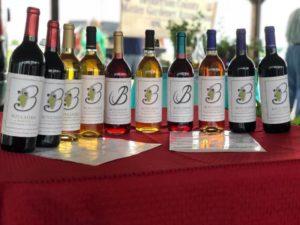 Now, the vineyard has been in existence for 16. Johnny and his wife, Martha, have been married for over 42 years and have two daughters with several grandchildren.  "Both of my daughters work for me. My grandchildren work here some. We all pitch in and do something." All of the grapes are picked by hand by volunteers and helpers hired for the job. "Some want to work for wine, some want to work for money," he laughed.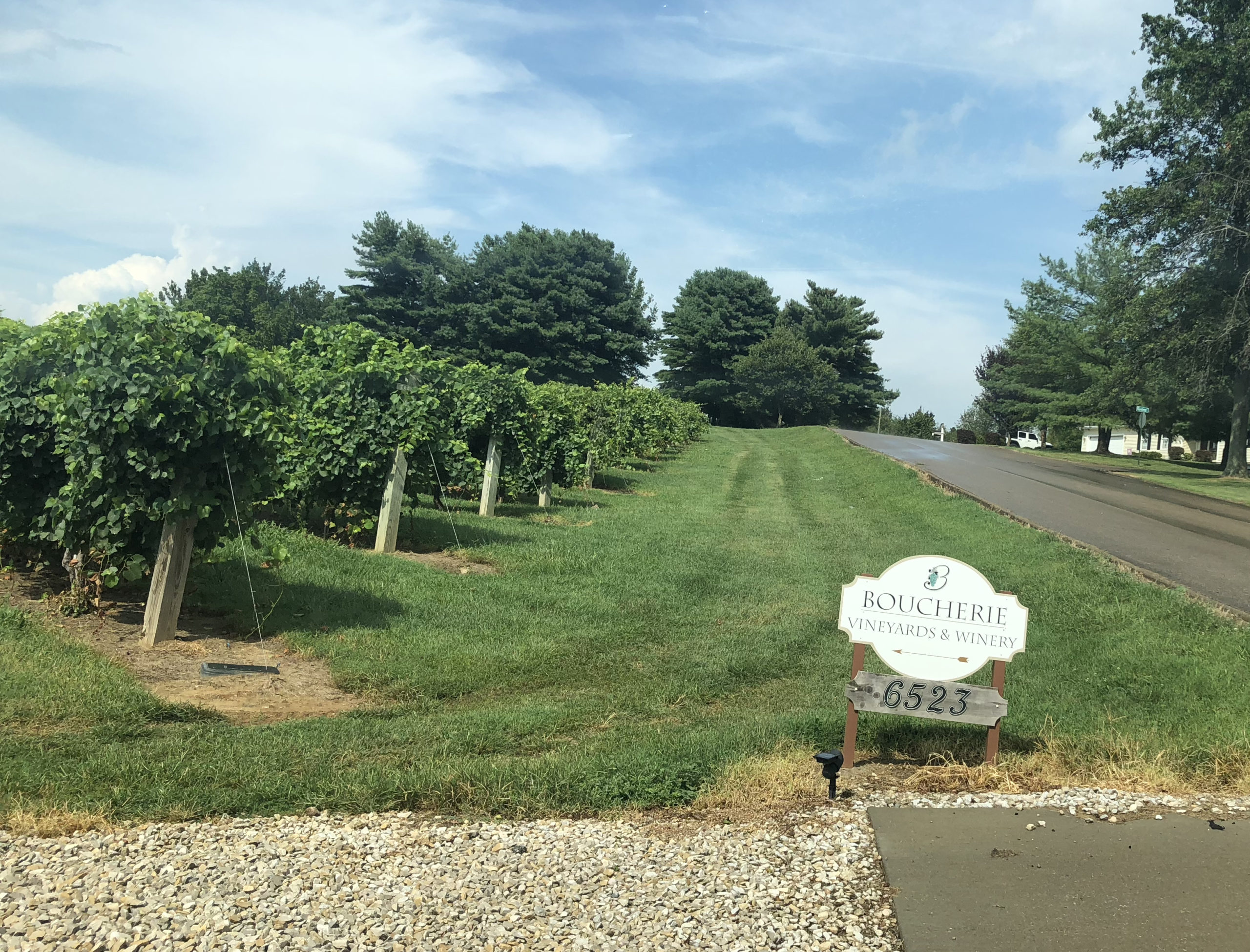 Johnny recalled funny memories like his grandchildren playing in the deep holes when planting the vineyard and a few times when he left his daughters in charge while he was away. "I came in one day and there was a hole in the tile in the tasting room. They had been playing around and busted it with a cork," he smiled. "It's a family affair. Even the school bus stops at the winery."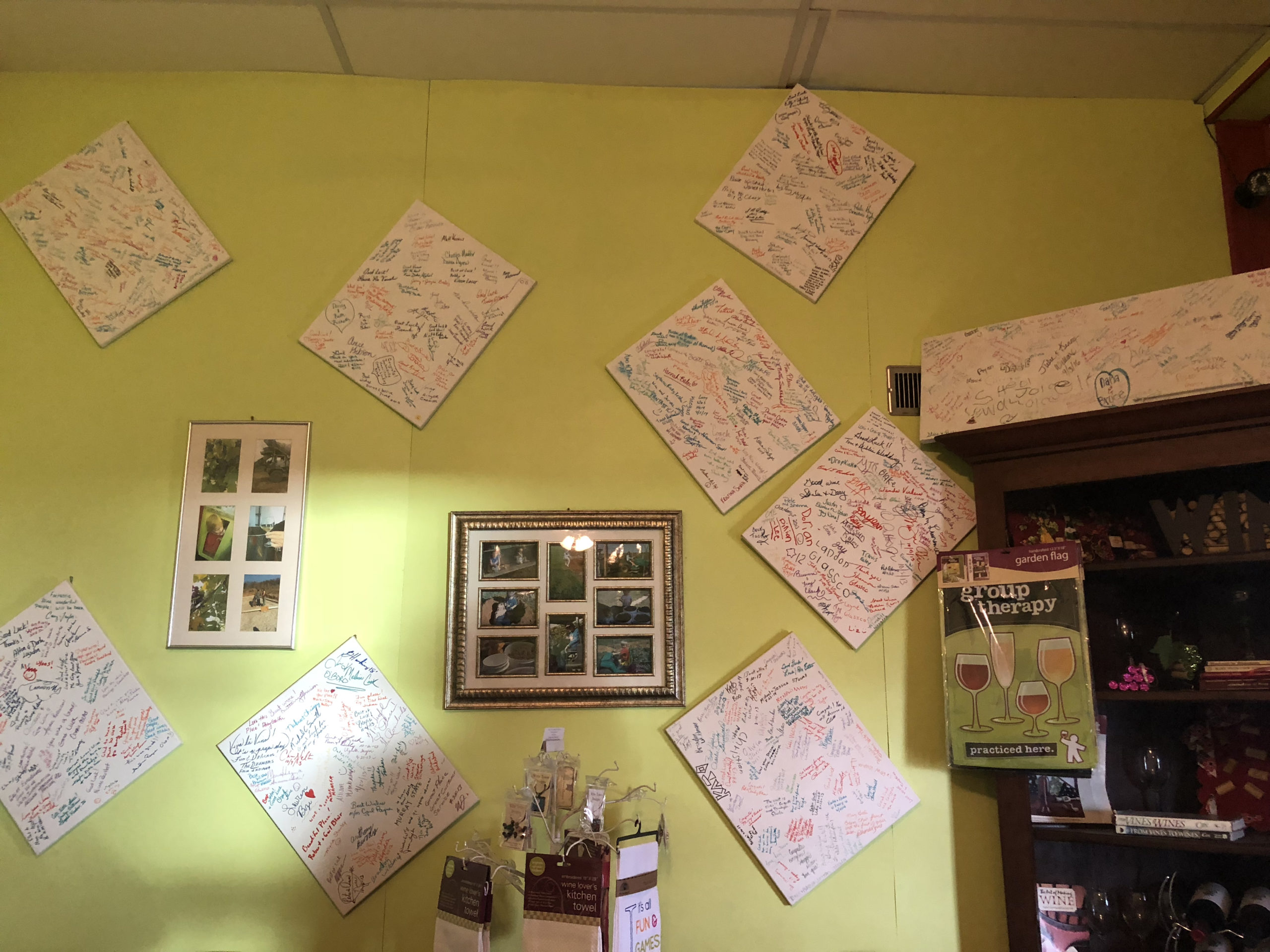 The winery is open for weddings, receptions, bridal showers, baby showers, reunions, and birthday parties. "We've had people's birthday parties from age four to age 71. I even had a guy tell me that he hated going to birthday parties until he came to one here," said Johnny. One unique aspect of the winery is a wall inside the tasting room that displays thousands of signatures from visitors from near and far. "We have some from Dubai, Pakistan, Paris, you name it." The neatest part: most of these signatures were from their first year in business.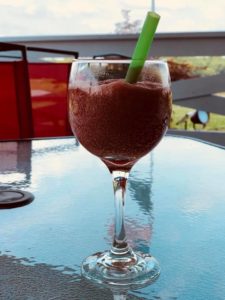 Boucherie Winery offers their guests a variety of wines, wine slushies, beer, cheese trays, live music events with food trucks, and other events like fun-runs. They also take part in fundraisers for individuals and groups. They do an annual cookout in the fall where Johnny makes complimentary chili for all of the customers.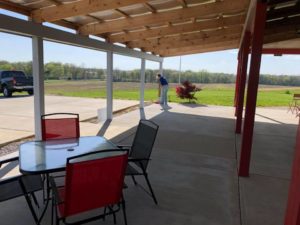 "We enjoy our customers. Last winter, we added 13 feet to the porch to make it better for them." With this addition, they hope to accomodate more winery guests and events. You can find Boucherie Winery represented at the farmer's markets in both Henderson and Daviess counties, where their wine is available for sale, and the grandchildren sell homegrown vegetables as well. If you want to visit the winery, they are open Wednesday through Saturday from 11 a.m.-6 p.m., Sundays from 1 p.m.-5 p.m., or by appointment. If you want to stay informed about events at Boucherie Winery, follow their Facebook page!