|
February 24, 2020
|
Comments Off

on Things to Do from Sunrise to Sunset in Henderson, Kentucky
|
Uncategorized

Rise and Shine!
Start your day in Henderson at a local, traditional bed and breakfast! If you're looking to stay in our historic downtown, check out L&N Bed and Breakfast and Victorian Quarters Bed and Breakfast. Both are large, historic homes located just a couple of blocks from the heart of downtown with welcoming and hospitable innkeepers who are sure to be the highlight of your trip. 
Get an authentic taste of country life by staying, as the locals say, "out in the county." The Farm is a century old family farm that was originally a two-room log cabin. Farmer & Frenchman Winery's efficiency cabins are 100% solar powered and 100% rustic luxury, and are located onsite for perfect views of the vineyard and a quick walk over to the cafe.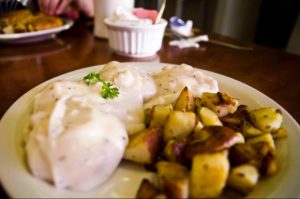 Wakey-Wakey, Biscuits & Gravy!
If there is one thing that Henderson does better than anyone in the area, it's biscuits & gravy! This southern staple is one of the most loved dishes in Henderson. It's best-served at the country stores where mom-and-pop cooking is the specialty. Check out Bryant's Country Store, North-South Truck Stop, Geneva Store, Eastgate Family Restaurant, Metzger's Tavern, and Bangie's Cafe for our favorite variations of our favorite breakfast!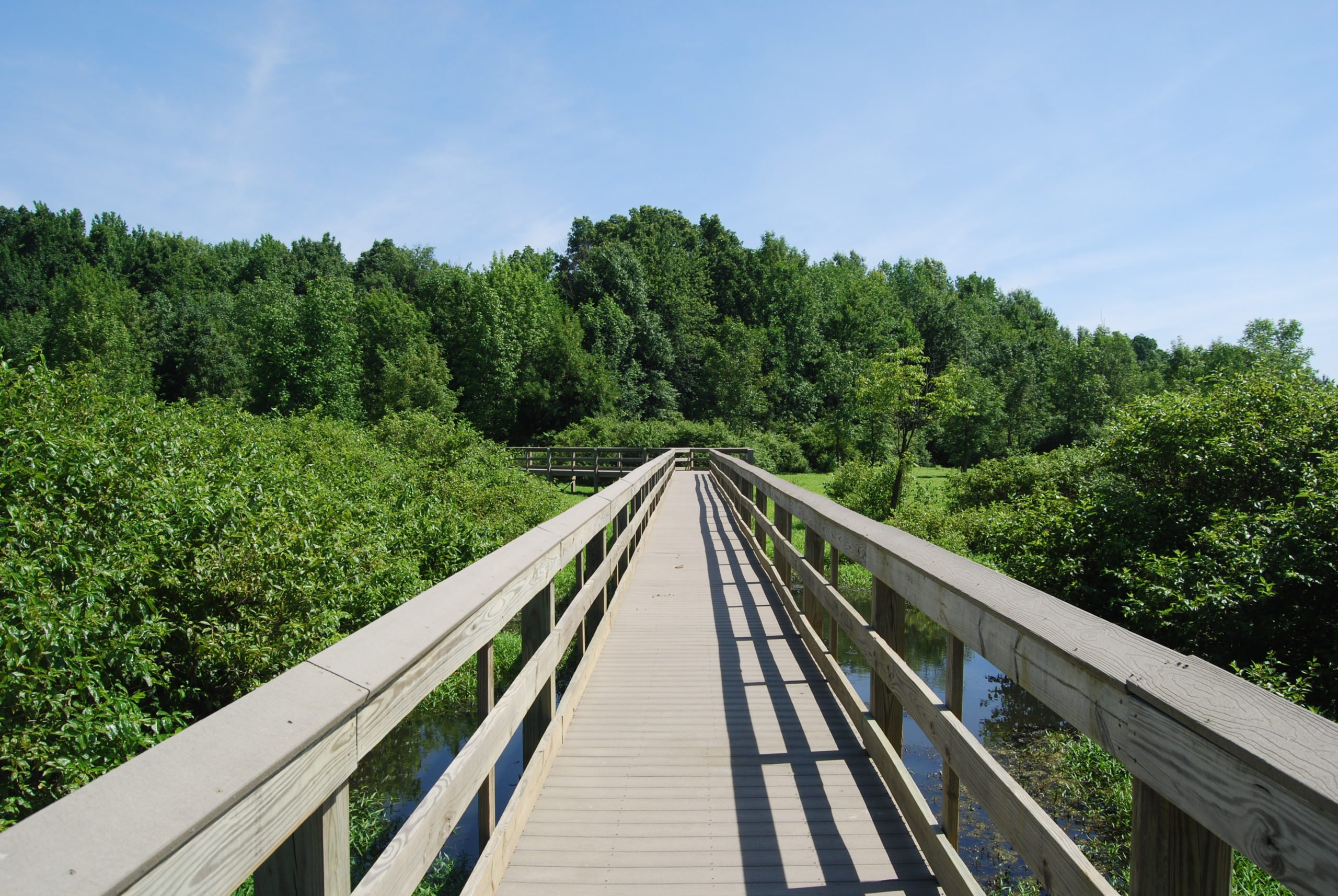 Walk on Water! 
Have you ever been on a boardwalk surrounded by water, trees, and wildlife? In Henderson, you can! The Audubon Wetlands Boardwalk allows you to reconnect with nature and explore an environment that feels like it's from another world. The boardwalk is just a stone's throw away from the John James Audubon State Park grounds. At Audubon State Park, you can paddleboat or kayak on the lake, hike through the woods, or tour the world's largest collection of art and artifacts by legendary naturalist John James Audubon.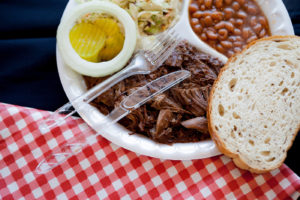 Taste Southern Traditions
Henderson is home to a famous fried chicken recipe at Brown Bag Burgers and thousands of hours of smoked barbecue from J&B Barbecue. Thomason's Barbecue is known for the best baked beans, Rookies is the hot spot for perfectly cooked steak, and Hometown Roots has creative twists to southern comfort food. Generations of family recipes are sprinkled throughout Henderson's local restaurant scene. Comfort food is Henderson's specialty!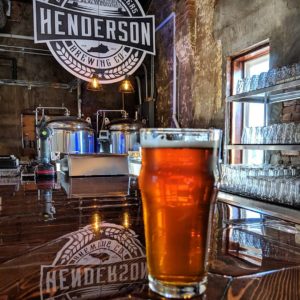 Raise a Glass!
At the end of a day of adventure, raise a glass! Henderson Brewing Company and historic Metzger's Tavern are the perfect spots to sample local and domestic brews and cocktails. Henderson Brewing Company's beers are named after taverns that existed in Henderson long ago, adding a unique charm to all of their brews. Metzger's Tavern, founded in 1869, is one of the oldest taverns in the state with a rich history of "cold beers, great food, and even better friends." Or you can raise a glass of wine at one of Henderson's two wineries, Boucherie Winery and Farmer & Frenchman!