|
January 6, 2020
|
Comments Off

on 20 Bucket List Worthy Things to Do in Henderson in 2020
|
Uncategorized
This new year, there are just as many new and exciting things to do as there are traditional Henderson activities. If you are looking for places to explore, fun events, new food, and ways get your family up and outdoors, this is the perfect guide.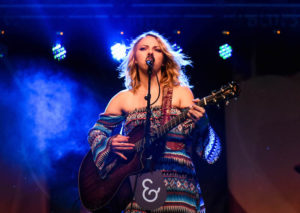 Attend a Festival or Market: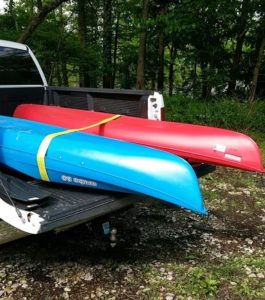 Venture Outdoors:
6. Go canoeing through the Sloughs Wildlife Management Area. Divided into wetlands, woodlands, ridges, and open fields, this area is the perfect spot for fishermen, campers, hikers, and nature enthusiasts.
7. Enjoy live Thoroughbred racing from early July through Labor Day at Ellis Park Race Course, or attend one of their special events such as wiener dog races, ostrich races, and camel races. Nothing is more quintessentially Kentucky than that!
8. Explore Henderson's nature scenes by taking a walk on the Atkinson Park Riverwalk, through the Sandy Lee Watkins Community Park, or visit the Audubon Wetlands Boardwalk. During the spring and summer, this trail has the best up-close views of wetland wildlife.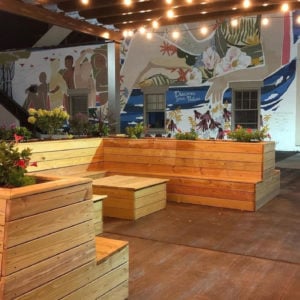 Explore Art & Culture:
9. Visit The Perch and outdoor mural on Second Street. This is the newest cool outdoor place to hang out and enjoy the downtown scene! 
10. Check out the OVAL Gallery at The Citi Center Building (right across the street). OVAL has yearly rotating exhibits that include fine arts, fiber works, mixed media, and photography.
11. See a live performance at the Preston Arts Center. Top vocalists, children's science shows, and many other exciting shows visit each season. The Henderson Area Arts Alliance curates a diverse line-up of performances with the season beginning in September an ending in the spring.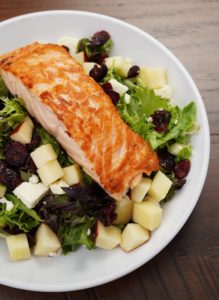 Try New Flavors:
12. Have a date night at Farmer and Frenchman Winery, where you can dine on the deck, sample wines, and see the fully refurbished 1940's tobacco barn, or catch live  music on the patio at Boucherie Winery. More of a beer drinker? Henderson Brewing Co. offers award-winning craft beer, from core beers to seasonal specialties. 
13. Visit the Henderson Farmers Market at the Fairgrounds from May-October. It's the place to go for fresh produce, local honey, delicious jams, and more!
14. The foodie scene is awesome in Henderson! Hit up local favorites like Rookies, Hometown Roots, Koi Asian Fusion, Metzger's Tavern, or Rockhouse on the River. You can taste of everything from barbecue, seafood, sandwiches, and ethnic cuisine.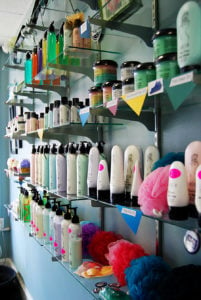 Treat yourself:
15. Homemade, hand-dipped ice cream from Bliss Artisan is sure to hit the spot. With over 12 different flavors available at once, there is a flavor for every craving. Homemade pizzas and wraps are also available here!
16. Handmade soaps and lotions are a couple of sweet-smelling ways to treat yourself. Lucia Soaps Etc LLC is the hot spot for local and handmade soaps and lotions!
17. If ice cream and soaps don't hit the spot, there are lots of local boutiques and shops that are guaranteed to do the job. The Gold Mine, Landy Lane Boutique, Beachbum Farms Design Co., A Bushel and a Peck, J'Petals Flower Shop & Gifts, Paisley's, Sweet Peas Gift Shop, Third Street House, Tip Top Design Company, and Victoria's Boutique are some of the boutiques and shops that Henderson has to offer.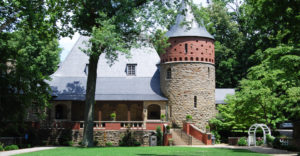 Learn About Our History (along with yours!):
18. Visit the John James Audubon State Park Museum for one of their arts and crafts events, workshops, trail tours, or unique exhibits! The museum houses the largest collection of Audubon artifacts and originals… an impressive display!
19. Visit the Community Room to see exhibited history of Henderson, or attend one of the monthly walking tours when the weather is nice.
20. Research your roots in Henderson through the Historical & Genealogical Society. You can find information such as bible records, churches, census records, cemeteries, family pages and a brief history of the Henderson Train Depot.

Henderson is home to a number of special events and unique activities year round. For more information on the latest happenings and can't-miss experiences, check out our Community Calendar, and be sure to check in throughout the year for new and updated events!
Featured photo by George Henderson Photography.