|
November 24, 2019
|
Comments Off

on Home for the Holidays – 10 Things To Do in Henderson
|
Uncategorized
Planning a trip to Henderson for the holidays? Whether you're heading our way to visit home or you're a visitor planning a getaway, we're bringing you the most fun and festive things to do in Henderson during your time here this holiday season. 

1. Have a Cold One at Henderson Brewing Company
You won't want to leave Henderson without paying Henderson Brewing Company's family-friendly taproom a visit, and with most of the core beers on tap being named after old taverns in Henderson, a trip to the brewery basically counts as a history lesson!

2. Christmas in the Park Family Photo-Op in Central Park
Christmas in the Park is a long-standing Henderson tradition. Central Park is transformed into a winter wonderland village, complete with Santa's workshop. The best part about Christmas in the Park is that it is open day and night. Venture through the castle, ring the Christmas train bell, and take photos during the day. Then come back at night for a spectacular display of lights. Walking underneath the bows of a two-story lit Christmas tree is one of the most magical experiences!

3. Must-See Neighborhood Christmas Light Displays
Festively lit homes are scattered all around Henderson. Our favorite? We love the Colonial Court (off of North Main Street) synchronized light display!
4. Explore the Outdoors at Audubon State Park
Sure, spring and fall at the park get a lot of hype, but there is something mysterious and magical about hiking the miles of trails in the calm of winter. The grounds at John James Audubon State Park are open every day of the year.

5. Sip and Shop for Local Wine
Boucherie Winery and Farmer & Frenchman Winery & Cafe make delicious local wines and offer picturesque views of their vineyards. Local wine makes a great addition to your holiday cocktail cart, holiday gift, hostess gift, or, heck, just a gift for yourself!

6. Holiday Cheers at Metzger's Tavern
Good food and good times are to be had at Metzger's Tavern! If you're looking for an award-winning burger and low-key local vibe, Metzger's Tavern on Powell Street is the place to be.

7. Gaming at Ellis Park
Even though the pretty ponies take a winter vacation from the track, Ellis Park Racing still offers gaming for adults. The summer live-racing thoroughbred atmosphere is very different than playing your odds on the slot machines or simulcast racing, but this historical track is a fun attraction year round for people who are looking to try their luck!
8. Take a Selfie at The Perch
The Perch is a public space on Second Street between Main and Elm that is a hybrid between a park and a place to hangout, also known as a "pocket park." The Perch is nestled right at the base of a two-story mural. The mural is a beautiful combination of artistic vision, abstract elements, and Henderson's "Discover Your Nature" brand.

9. Hop on a Historic Bike Ride
Rent a bike and cruise our historic wide streets! What better way to wind down this holiday season that with a leisurely bike ride, exploring the side streets and historic homes and architecture.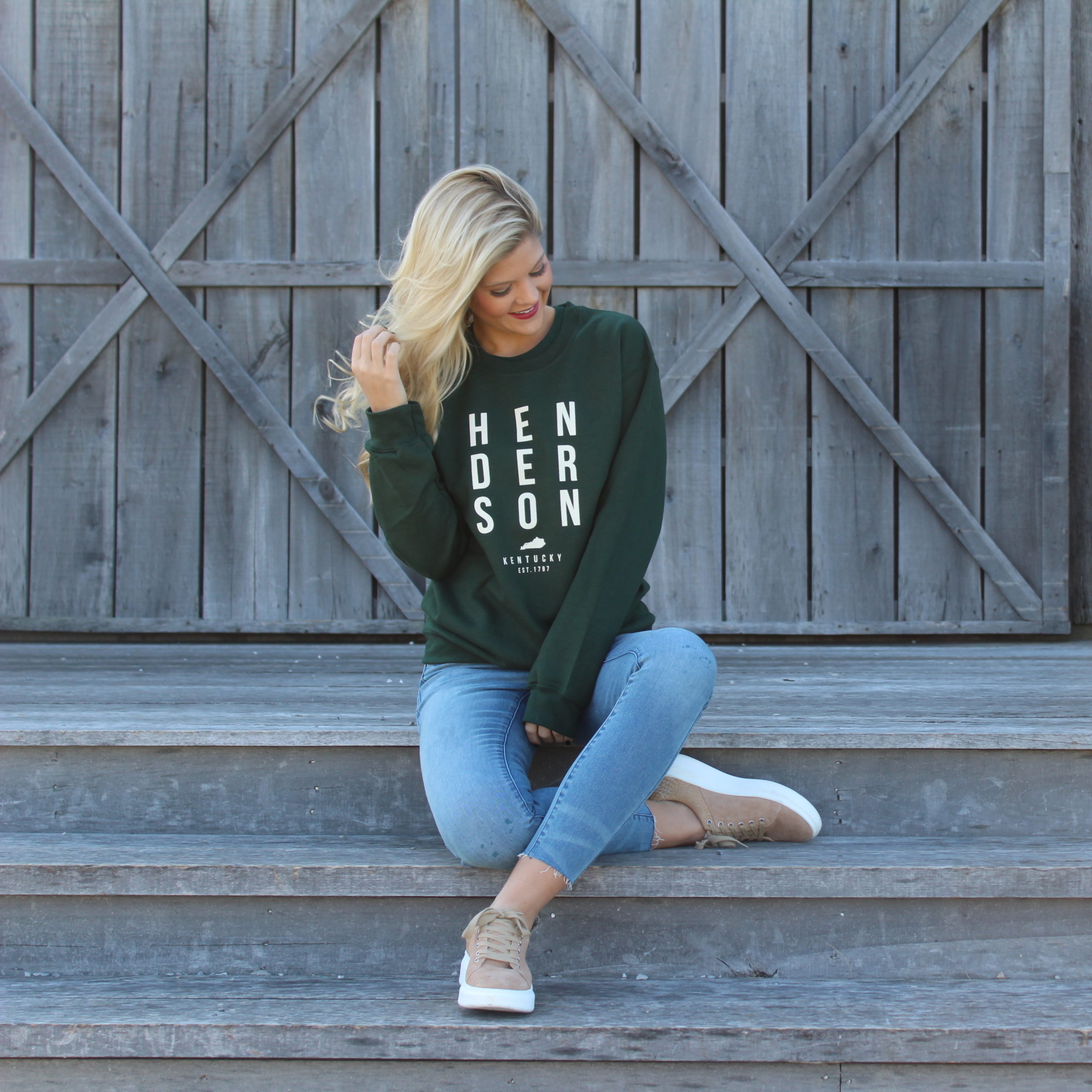 10. Visit and Shop at the Henderson Welcome Center
First-time travelers and homeward bound visitors are both invited to stop by the Henderson Welcome Center. It's a great stop to get the latest local news and tips on travel and things to do. Plus there is a great selection of unique Henderson gifts that can't be found anywhere else!