Henderson, Kentucky's newest place to hang out is quickly becoming a favorite lunch spot! What's the best way to enjoy downtown's newest place to chill? Grab some southern food from one of these local carry-out restaurants while relaxing at The Perch on Second Street! Henderson has a variety of carry-out restaurants that are all full of deliciousness. From barbecue to burgers, check out some of Henderson's favorite carry-out stops. To see all of Henderson's local eateries, check out the link below! 
Thomason's Barbecue
When you visit Thomason's, you are greeted with smiling faces and savory scents. They are locally famous for their baked bean recipe! Thomason's offers a wide menu selection of barbecue and accepts call-in orders as well as walk-up orders. You can visit them at 701 Atkinson Street.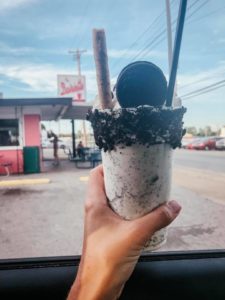 The Dairette Grill
The 2017 winner of Henderson's Best All-Around Fast Food & Best All-Around Restaurant, The Dairette Grill is a local favorite. Fried green tomatoes, cheeseburgers, and their "Extreme Shakes" are among some of the highest reviewed menu selections. It is located at 711 Atkinson St. and accepts call-in and drive-through orders. Patio seating is also available here, too!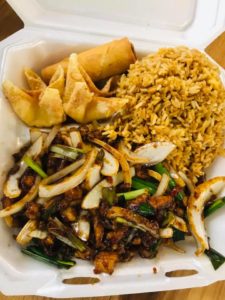 Yum-Yum Chinese Restaurant
Yum-Yum Chinese Restaurant is the lunchtime hot-spot for your Chinese food craving. Offering all of the classics, there is no wrong choice! Will you pick General's Tso's chicken, sweet and sour, or sesame?  Located at 241 S. Green St., Yum-Yum welcomes call-in, fax, and drive-through orders.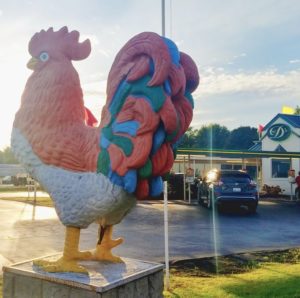 Mr. D's Drive-In
When is the last time you went to an old-school drive-in? Home of Colonel Jim's Spicy Chicken, Mr. D's Drive-In offers chicken, hamburgers, and a variety of sandwiches and desserts. It is located at 1435 South Green St. and accepts call-in orders as well as drive-in orders. You can't miss this spot, just look for the giant chicken statue!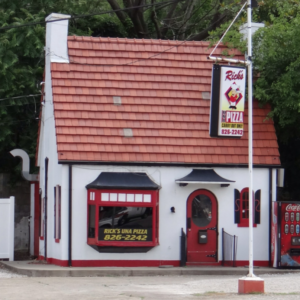 Rick's Pizza
This former gas station has been a local pizza hot-spot for over 40 years! Rick's Pizza is located at 338 South Green Street. One of their specialties is Rick's Chicago Stuffed Pizza, but they also offer strombolis & sub sandwiches! They open at 4 p.m. on Wednesday through Saturday. Give them a call & try the stuffed pizza! We promise you won't regret it!
Eat local in Henderson! Check out this list of all local restaurants.