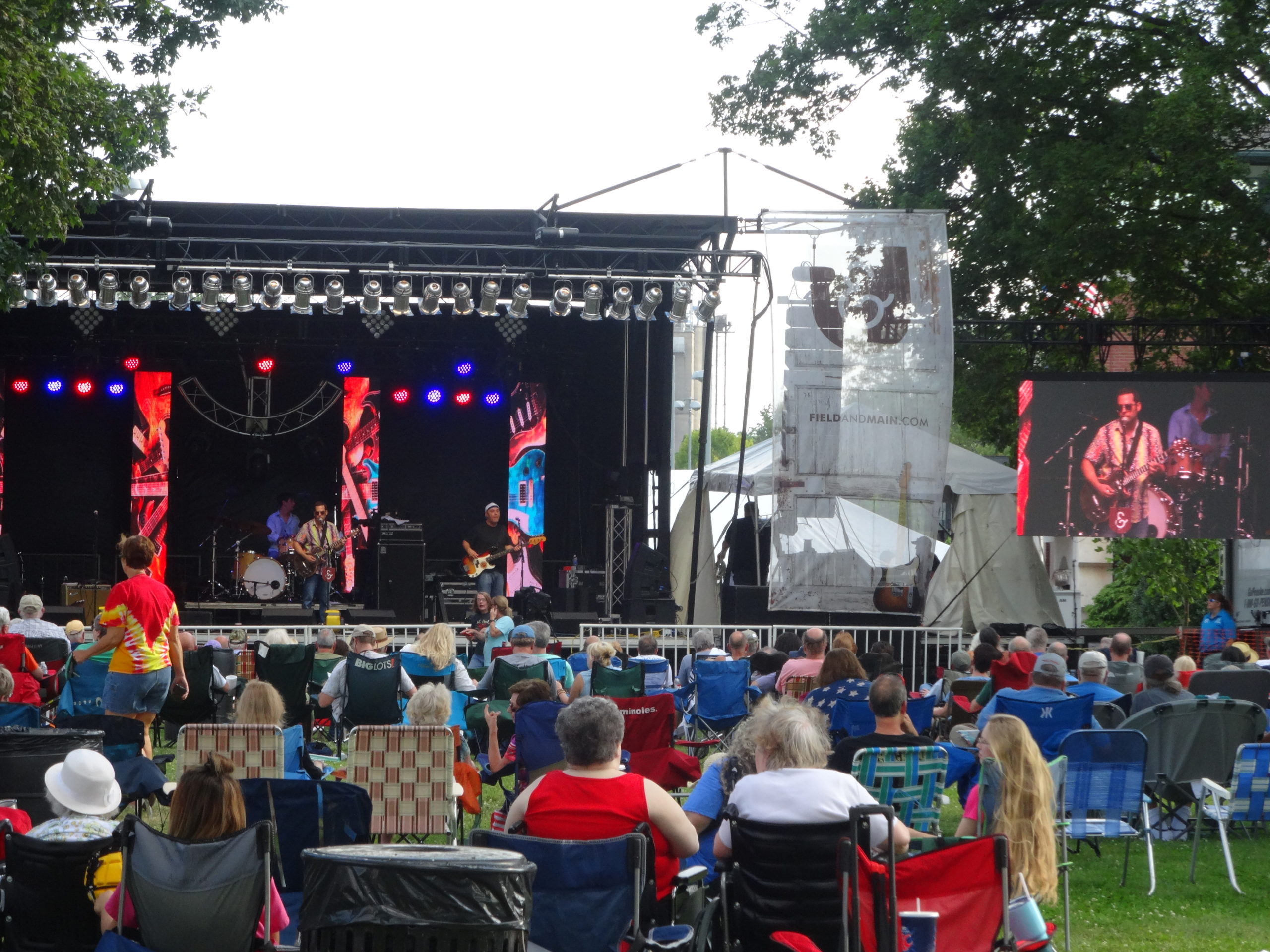 W. C. Handy Blues & Barbecue Festival
Selected as a Southeast Tourism Society Top 20 event, this free Kentucky festival has grown to be one of the largest free music festivals in the nation. Hear a variety of blues styles, including gritty delta blues, smooth soul, big horn bands, and zydeco music. You can also enjoy the music during Handy Lunch Breaks, where some of the artists play in downtown restaurants for the lunch hour. This event is coming up on June 12-15! Download the festival guide at this link. You can find more information about the festival on their website, Facebook page, Instagram, or Twitter.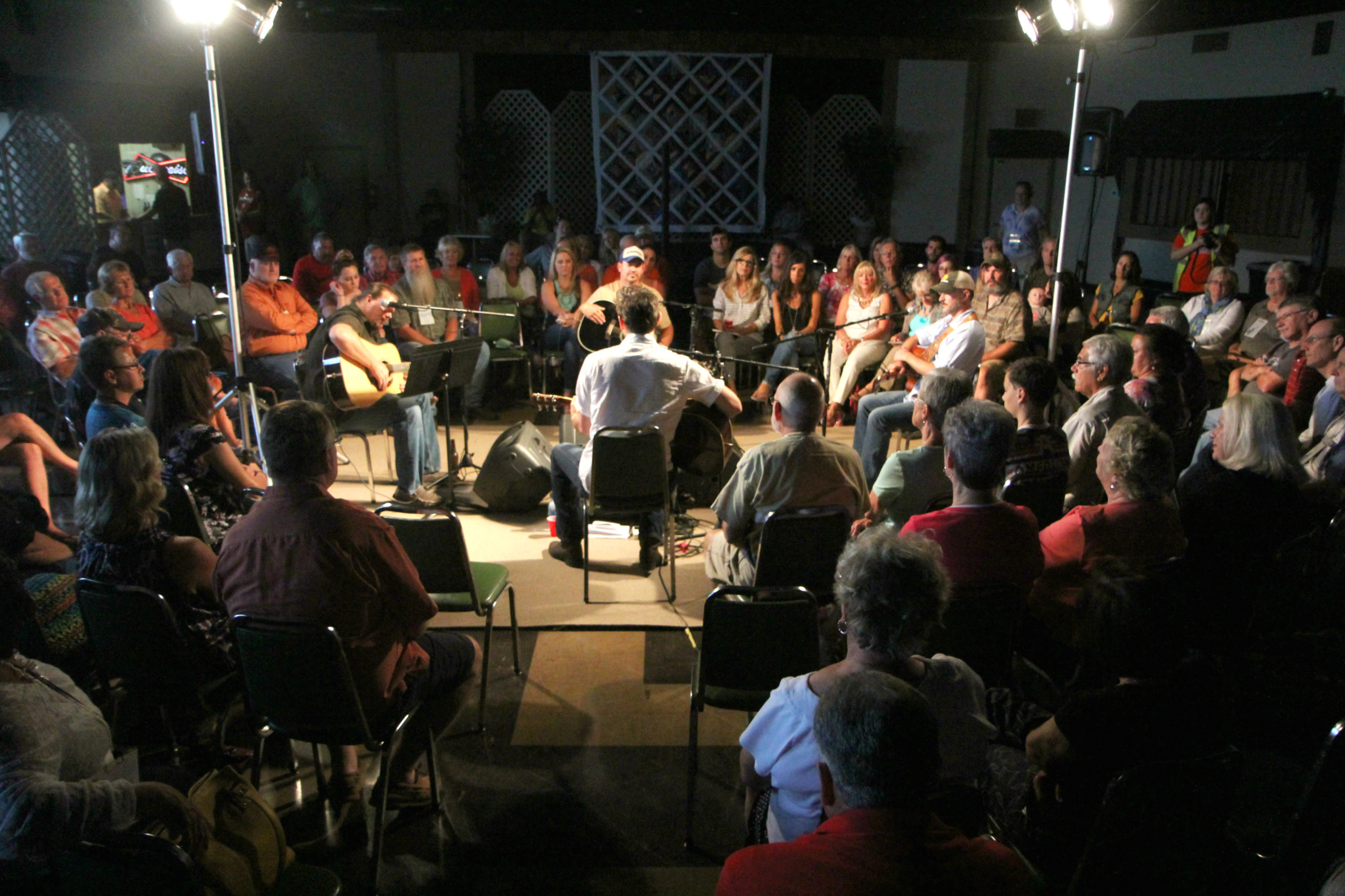 Sandy Lee Watkins Songwriters Festival
This festival is four nights of intimate, acoustic performances by over 30 of Nashville's award-winning singer/songwriters. It is an opportunity for the public to hear popular songs performed by the original hit-making writers who created them, in venues located throughout historic downtown Henderson. You can find more information on their website or follow their Facebook page.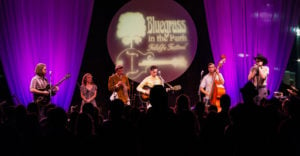 Bluegrass in the Park Folklife Festival
This award-winning free music festival is a weekend full of live music, children's activities, food, folklife displays, and more. For over 34 years, this festival has attracted bluegrass lovers from all over the world. It is hosted on the riverfront under 200-year-old shade trees that once hosted the site of John James Audubon's saw & grist mill. You can find more information on their website or on their Facebook page.

First Fridays
Who doesn't love lunch with a side of fresh air & live music? On the first Friday of the month from May to August, you can enjoy exactly that at First Fridays at The Depot & Audubon Mill Park. Food trucks are located at The Depot from 11:30 a.m.-1 p.m. so that you can grab a picnic table and enjoy the music! The next event will take place on June 7 with live music by Spencer Bloodworth! You can find more information about the event by visiting the Downtown Henderson Partnership's website.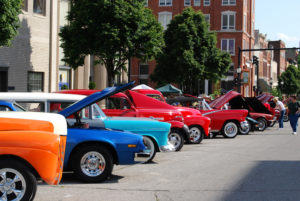 Main Street Classic Car Show
Have you ever wished you could see historic Main Street lined with vintage cars? On June 23, you can! Over 100 classic cars flock to downtown Henderson for the Main Street Classic Car Show hosted by the Klassix Kruisers car club of Henderson. The all-day event features games, trivia, barbecue, trophies, and more! Spectators are welcome at the family-friendly event and some downtown merchants will be open for shopping, as well. You can find the event on Facebook.
To see more Henderson, Kentucky events, visit our Community Calendar!