This Hebbardsville store also goes by the name Carter's General Store, and has a selection of dry grocery goods available for purchase. Bryant's kitchen heats up the grill at 5:30 a.m. Monday through Friday, and 7 a.m. Saturdays. Go old school with a fried bologna breakfast sandwich, or keep is classy with traditional sausage and eggs or biscuits and gravy. Can't go wrong here, especially with some of their burger baskets. Visit this link for more info!
Niagara General Store's menu consists of a full breakfast menu including biscuits and gravy, breakfast wraps, oatmeal, sausage, and bacon, and southern appetizers like fried green tomatoes. Opens at 6 a.m. Monday-Saturday. Check out Niagara's Country Store Spotlight article!
Go all in with a hearty breakfast and a cup o' Joe at North South Truck Stop Cafe. Great omelettes, pancakes, country ham, hash browns, eggs any way you like em'! There's also a variety of breakfast sandwiches and biscuits offered here too. North South opens at 5 a.m. Monday-Friday and 6 a.m. on Saturdays. Check out some of North South's yummy dinner options at this link.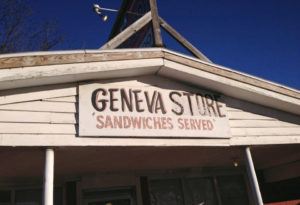 The early bird skips the worm, and gets breakfast at Geneva! The Geneva Store opens at the crack of dawn at 5 a.m. Monday-Saturday. They are up before the sun serving biscuits and gravy, pancakes, eggs, sausage, hash browns, and of course bacon! Throw some hot sauce on those eggs, or mix it up with a lunch or dinner entree. See the Geneva Store's lunch and dinner menu options!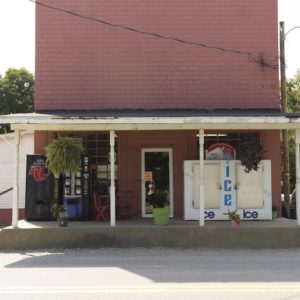 Grab a bite after gospel talk, 'cause Cagey's is open at 6 a.m. every day, even Sunday! Savor these loaded breakfast sandwiches and donuts on the weekends. You must also try their stromboli, wings, and cold cut sandwiches. Cagey's is a true country store with lots of history, read more here!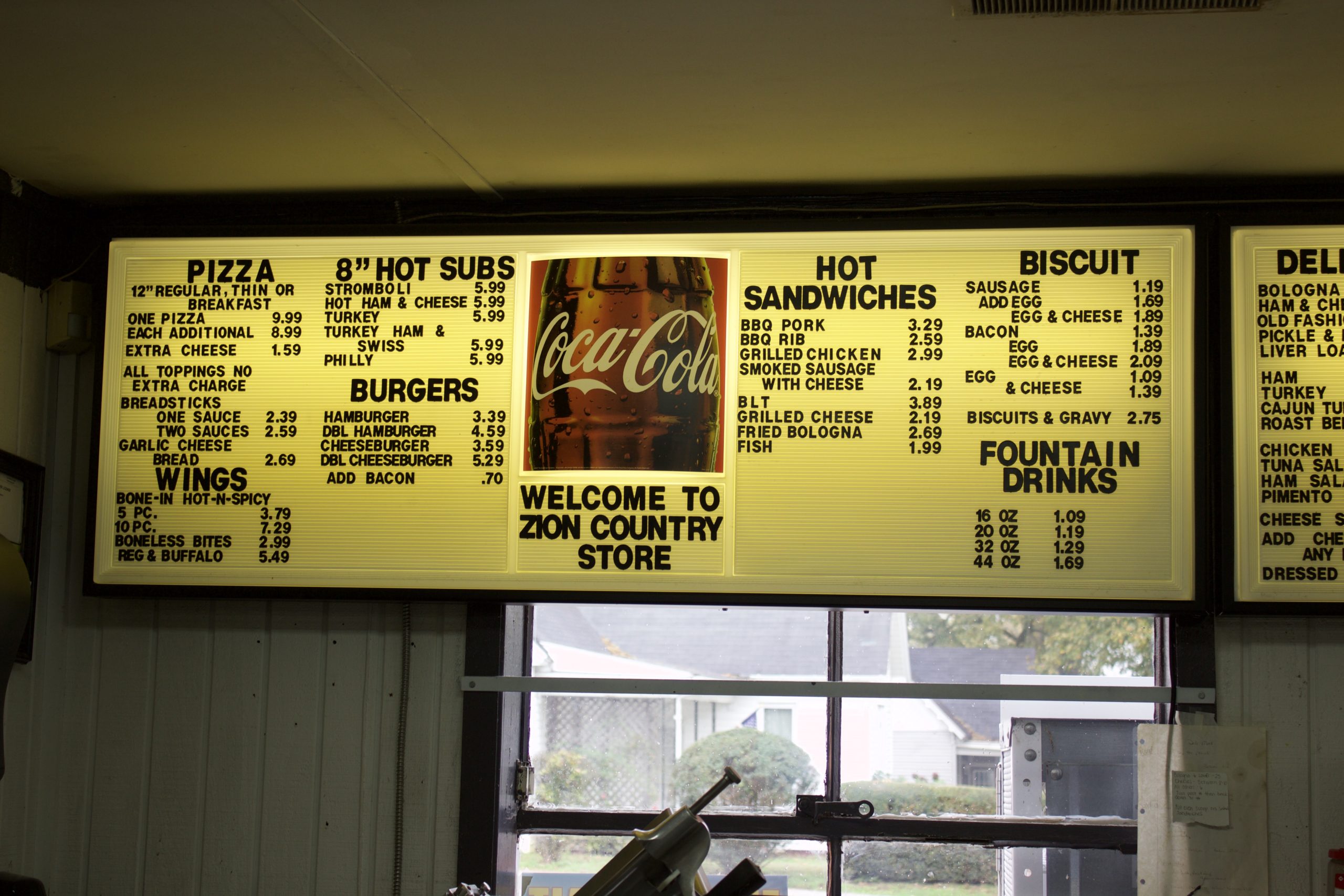 Zion Country Store's breakfast menu is small but mighty. Mix and match sausage, egg, bacon, or cheese biscuits. Get one or get them all and throw on a serving of biscuits and gravy. Strap on the ol' feed bag as early as 5:30 a.m. Monday-Friday or 6 a.m. on Saturdays and Sundays. Check out this local article about Cagey's to learn more.