Escape from city-livin' and take the slow road to one of Henderson, Kentucky's cherished family farms. In this Homegrown Series, we will be spotlighting local farmers and family-run orchards. Get to know our farm fresh community and learn about why agriculture roots run deep in Henderson! 
High Hill Orchard + Farm, located at 1018 Alves Ferry Rd., is a unique farm destination with fun for the whole family. Cecelia and Walt Garrison purchased High Hill in 2013 when it was primarily a peach orchard. "We were living in town and wanted some land so that we could do exactly what we're doing now. We worked the peach orchard for a couple of years, but when the peach trees were ready to be replaced, we decided not to replace them."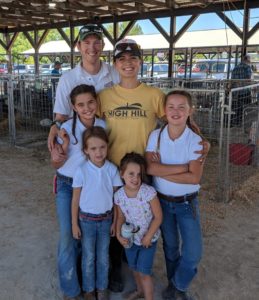 They wanted to be as sustainable and chemical free as possible, and peaches were not the best for doing that in Kentucky's climate. Now, they offer pastured pork, pastured poultry, free-range eggs, and in 2019 they plan to offer pastured lamb, as well. Their biggest attractions are the pick your own blueberry and blackberry patches.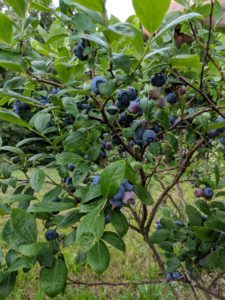 When the peach orchard was still in operation, they participated in the Henderson Farmers Market. "Now that there are you-pick patches, we find that we sell out before we can make it to the farmers market." Sustainability is very important to them. Pesticides and herbicides are never used at High Hill, and only non-GMO feed is given to their livestock. "We aren't certified organic, but we're pretty close," says Cecelia.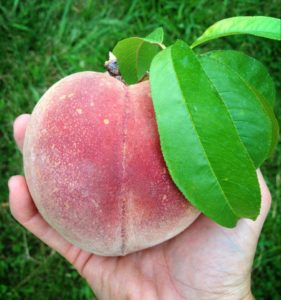 Cecelia told one of her favorite stories about a farm tour she was giving where her daughter Violet, who was six years old at the time, was following along. There used to be a milk cow on the farm that had one calf each year. Once the calf was grown, they would have it processed for meat and keep half of it. The couple taking the tour whispered to Cecelia, "Does your daughter know what's going to happen to this calf?"Cecelia replied, "It's okay, you can ask her." So, the couple did, and Violet explained the entire process of how the cow would arrive back to their farm in an edible form. "The couple was shocked and could not stop laughing, and neither could I."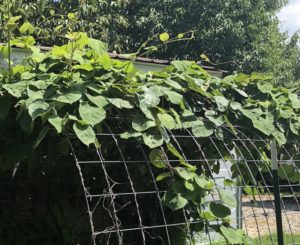 Cecelia also told the story of one lonely duck that roams the farm. He somehow broke his leg as a baby, but it healed with the help of a splint. Since then, he has walked with a limp, but it hasn't slowed down his duck duty of keeping the pests away. "We started out with six ducks, but he ended up being the only one. He's the lucky duck!"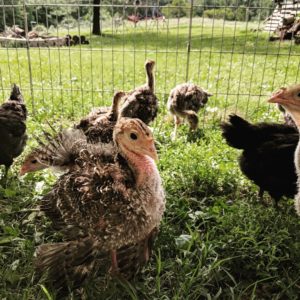 Living on a farm has it perks in the kitchen. Cecelia uses her homegrown ingredients in a few of her favorite home recipes, such as blueberry smoothies (with a twist), blueberry muffins, and zucchini fritters. The blueberry smoothie consists of half a cup of frozen blueberries, a tablespoon of almond butter, ¼ cup of greek yogurt (or protein powder), water, a dash of cinnamon, and, here's the twist: half an avocado. "Not everyone will like that one, but I drink it every weekday morning." To make the zucchini fritters, she shreds them, lays them in a colander to allow the water to sweat out, and then uses half a cup of flour, egg, salt, pepper and fresh herbs and fries them on a griddle. If you are not be as talented in the kitchen as Cecelia, you can purchase a jar of High Hills' homemade blackberry jam to top your favorite southern dishes!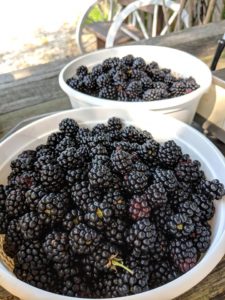 Of the whole operation, Cecelia says that operating the pick your own patches is the most rewarding part of her day. "That's probably my favorite part, getting to meet everyone from the community. It amazes me how far people come to do this. We've had people from Madisonville, and we get lots of people from Newburgh," Cecelia says. Their hours of operation through the picking season are Tuesday, Thursday and Saturday from 7:30 a.m.-3 p.m. The picking season lasts from the beginning of June to the end of August. They have non-GMO pork shares and cuts available in August, and the next shares will be available in late September. If you cannot make it to their open picking hours, you can make an appointment to do so at another time. They sometimes offer evening picking hours throughout the summer, so be sure to watch their Facebook page to find out about them!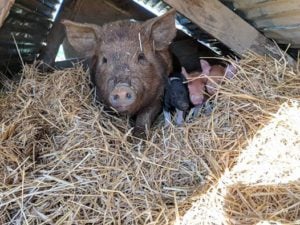 Keep up with the next edition of Henderson's Homegrown Series by signing up for our e-newsletter at this link.