You're out in the county now! For our Henderson County Country Stores series, we're highlighting these special destinations that are staples in the communities which they serve. Family-owned and locally run, we love the history, charm and small town feel from walking through the door of an old country store. Enjoy!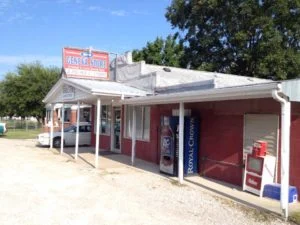 The Geneva Store, located at 2879 KY-136, has been a community hangout for over 70 years. Mona Lance has owned the store for a year and a half, and she has loved every part of it. She bought it from a family member who owned it for five years. Mona lives in town, and she has participated in cooking for the street festivals for many years. When the store was up for sale, she told her husband "we have to get it." She said she felt like an outsider at first, "but it's very easy to get to know people fast."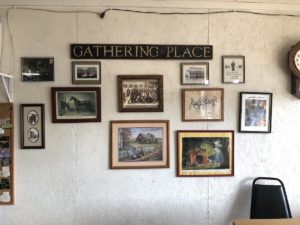 The store has been the same through all of the community changes, including the highway. "You used to have to walk down steps to get in the store because it was lower than the highway," Mona said. There is a wall full of pictures through the years, and one picture from 1950 is of a Geneva resident when he was 12-14 years old. She pointed out that he is standing in the middle of the road with the store in the background, and said "He is still coming in the store everyday."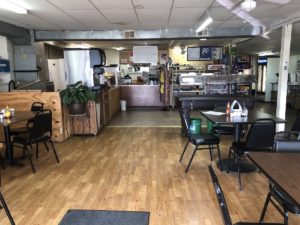 "10-15 people come in every morning and sit in the same spot and eat the same thing," Mona told me. "My daughter asks how I know what a customer wants when they ask for their 'usual', and I just know from their routine. I feel like I've been here much longer than I have." Her favorite part about the community is that they are like a family and if a routine customer is going to miss a day, they will let her know. There was a table of regulars sitting in the corner, and Mona said "One man sitting over there is usually waiting on me when I get here at 4 in the morning. There were a couple days where he wasn't here until 5:15 and I told him he was late."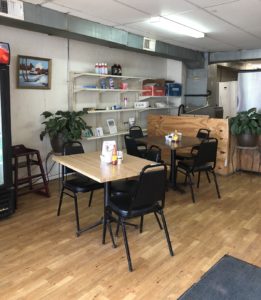 "They always tease me about taking a day off because the store is closed on Sunday." She shared that the first time the store had ever been closed because of the weather was for the most recent snow. "I heard about that for a week from the regulars," she laughed. The Geneva Store is a part of the Bike Trail and Mona enjoys the bikers that come in. "I always have to ask where they are from." They see a lot of hunters, bike riders, and factory workers because of the area.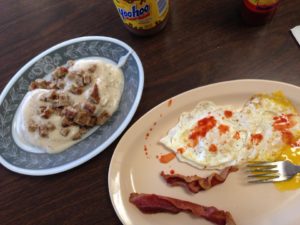 The store is open from 5 a.m.- 3 p.m. Monday through Saturday. They feature daily lunch specials every week, including taco salad every Thursday and fish plates on Friday. The store serves breakfast and lunch, and some of the favorites are burgers, cold sandwiches, fried chicken, and soups. To see a full menu, view the images below. To order, visit the store, grab a seat, and enjoy the meal! To read more articles like this one, visit our Local Stories page.