In Mexico, Día de los Muertos, or Day of the Dead festivities unfold over two days in a celebration of color and life-affirming joy. Our official Día de los Muertos celebration in Henderson, sponsored by Deaconess Henderson Hospital, is on the calendar for Oct. 29, 2022 from 4 to 7 p.m. in Central Park, and you're invited! We'll celebrate with a live mariachi band, traditional dancers, mask and sugar skull decorating, a candlelight parade, food trucks, and more! Want to learn more about this vibrant, colorful, and family-friendly holiday? Keep reading for some fun facts!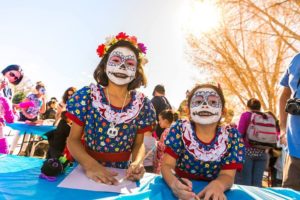 It's not the same as Halloween!
Halloween is celebrated Oct. 31, and Día de los Muertos is celebrated right after, on Nov. 2. The point is to demonstrate love and respect for the deceased. Participants don colorful makeup and costumes, hold parades, parties, sing, dance, and honor lost loved ones.
It originated in Mexico and Central America
Today, Día de los Muertos is celebrated mostly in Mexico and some parts of Central and South America. Recently it has become increasingly popular among communities abroad, including in the United States.
It's a celebration of life, not death!
Día de los Muertos is an opportunity to remember and celebrate the lives of departed loved ones. The celebration is an extremely social holiday filled with music and dancing. Dressing as skeletons is part of the fun. Faces are painted to resemble skulls and fancy suits and dresses are worn. Noisemakers amp up the excitement!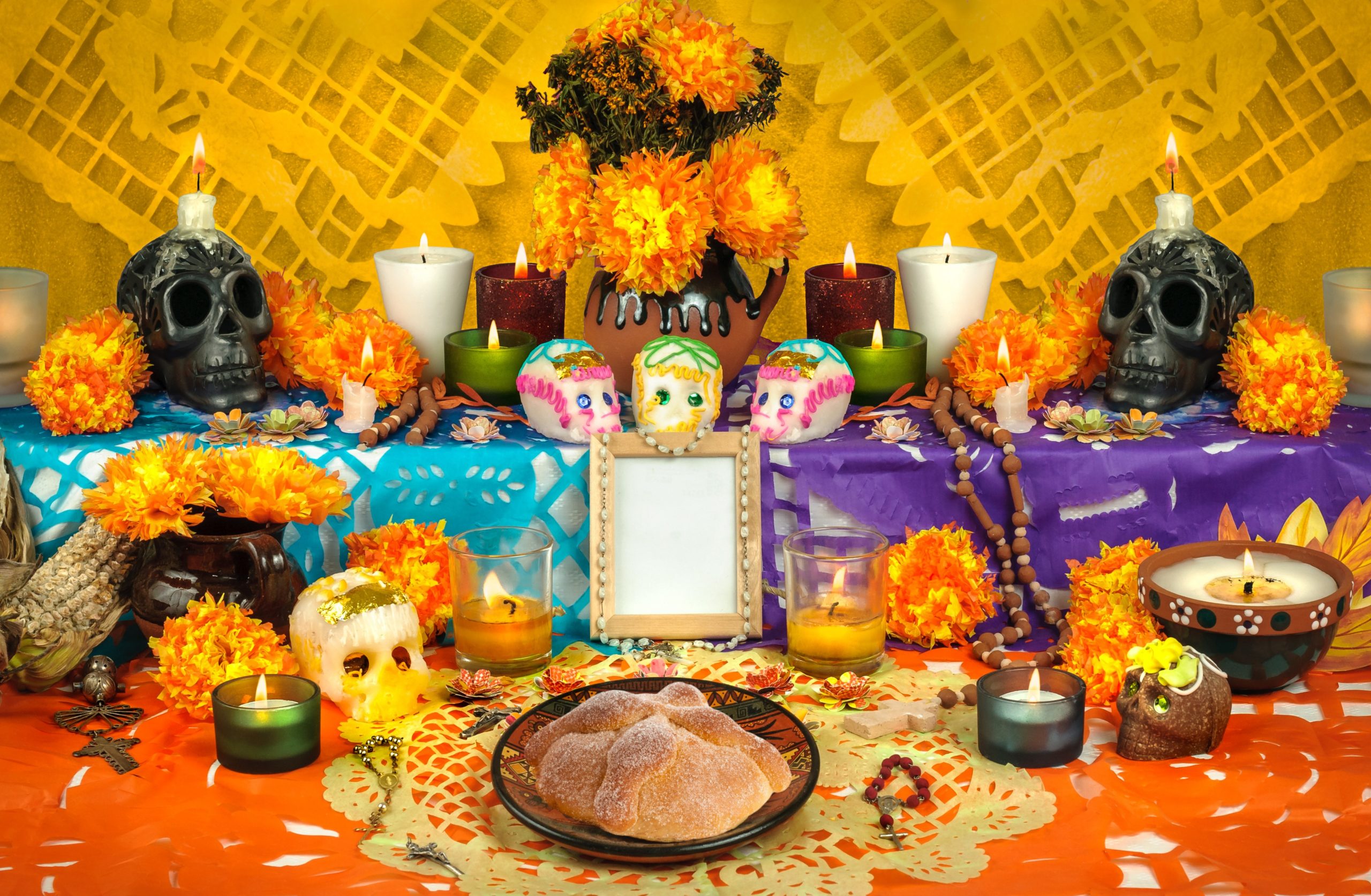 The ofrenda, or altar, is the centerpiece
The ofrenda is often the most recognized symbol of Día de Los Muertos. This temporary altar is a way for families to honor their loved ones. Families often add items that remind them of their loved ones to the ofrenda. Many ofrendas also contain displays that represent the four elements: earth, air, wind, and fire.
Flowers, butterflies and skulls are typically used as symbols
The marigold flower is often placed on ofrendas and around graves. With a strong scent and vibrant color, the petals are easily recognizable as a symbol of the celebration.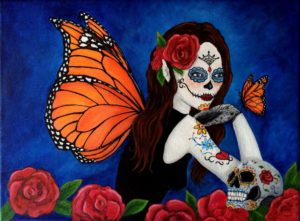 Monarch butterflies play a role in Día de los Muertos because, traditionally, they are believed to hold the spirits of the departed. The first monarchs arrive in Mexico for the winter each fall on Nov. 1, which coincides with Día de los Muertos.
Calaveritas de azucar, or sugar skulls, represent a departed soul. They are placed on the ofrenda or gravestone to honor the spirits of the departed. Sugar skull art reflects the folk art style of big, happy smiles, colorful icing, and glittery adornments.